Henry Cavill explains his take on Superman in "Man of Steel"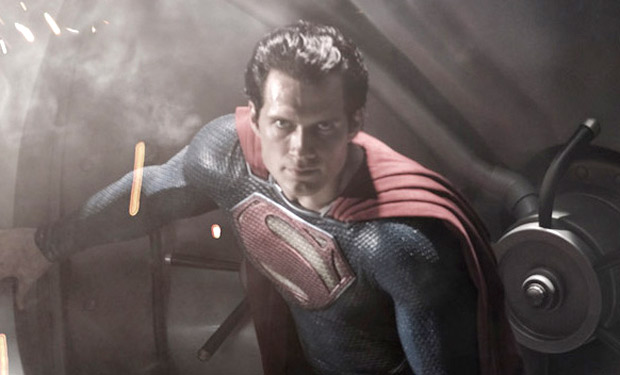 Posted by Terri Schwartz on
We're still more than nine months away from the hotly anticipated release of Zack Snyder's "Man of Steel," but that doesn't mean it's too early to get a good idea of the Superman we'll meet in the new Warner Bros. movie. In an interview with Cineplex magazine, leading man Henry Cavill opened up about the film's take on the titular man of steel.
"What I can say is that it's a modernization of the character and a very realistic view of one, obviously, very fantastic individual," he said. "It's an unreal situation, but it's approached from a very practical viewpoint. We wanted to make the character easier to identify with."
Superman is a character who has been at the forefront of the DC line-up for decades, so by taking on the role Cavill also took on more than 70 years of expectations. According to what he told Cineplex, he was up for the challenge.
"It's important to do the role justice. There are a lot of people relying on me to do this well," he said. "I gladly accept that responsibility, and it's a great one to have because it's a wonderful opportunity. I don't let the pressures get to me because that's going to hinder my performance and, therefore, let people down. So I choose to ignore the pressure side of it and focus on doing justice to Superman."
These statements are similar to what Snyder said back in August. At the time, he referred to Superman as "the jewel in the DC crown."
"We have great respect for the canon. I would say it is a clashing of stories and ideas. Superman is the king-daddy of all superheroes — to make him work is a big deal," Snyder said. "The big challenge is if you can make people feel 'What would you do if you were Superman?' That's what we went out to do as far as we could. Superman's always been this kind of big blue boy-scout up on a throne that nobody can really touch, so we tried to make him relatable."
"Man of Steel" stars Cavill, Michael Shannon, Amy Adams, Crowe, Costner, Diane Lane and Laurence Fishburne. It is due in theaters on June 14, 2013.
Are you looking forward to "Man of Steel"? Tell us in the comments section below or on Facebook and Twitter.