Exclusive Premiere + Free Download: Calvin Love "Magic Hearts"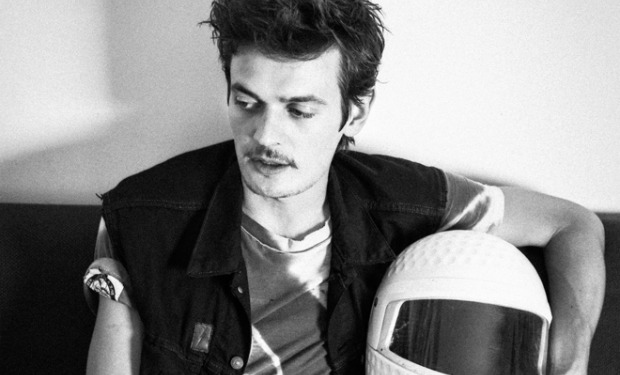 Posted by Melissa Locker on
Today we are premiering Calvin Love's first single, "Magic Hearts" off his forthcoming album, New Radar, which is set for release November 6th on Autumn Tone Records. Love has made him name for himself as the longtime guitarist in the Los Angeles bands Red Cortez and Just an Animal, but now he's branching out on his own. However instead of mining the same vein of anthemic guitar-driven rock, Love is getting in touch with his softer side and going lo-fi.
Finding inspiration in the pop and dance music of the 50's and 60's, as well as the iconic punk/electronic/new wave sounds of the late 70's and 80's, Love's new tracks are 80s inspired synth pop. The single "Magic Hearts" is filled with soaring hooks and sing-song rhythms. Pairing a guitar with a keyboard and an armada of effects pedals gives Love the tools to form layers of airy electronic beats to craft wildly catchy party ready songs.
Listen to Calvin Love "Magic Hearts" here:
And then download the track here so you can listen over and over again.
Want the latest news from IFC? Like us on Facebook and follow us on Twitter @ifctv.