Exclusive Premiere: Fletcher C. Johnson "Messin' Up My Mind"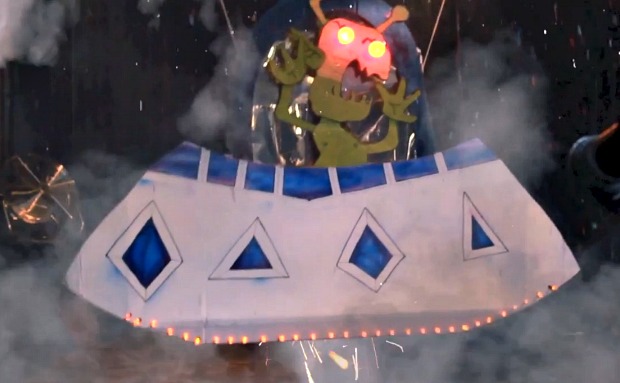 Posted by Melissa Locker on
Fletcher C. Johnson is a name to remember. Not only is it the name of the Brooklyn trio's frontman, but it also refers to the band, who seems bound and determined to make a name for themselves. The group self-released an insanely catchy debut a while back, but since then fans' have been missing their particular brand of quirky, cake-throwing musical charm.
Luckily Fletcher C. Johnson has a new video to accompany the 7″ they put out on White Iris Records in April. The A-side track, "Messin' Up My Mind," is once again impossibly infectious. The band's garage rock sound is redolent of sun-soaked classic rock and 60s-inspired sounds. Filled with irresistible hooks and raggedy pop rhythms, "Messin' With My Mind" showcases the band's ability to make complex songs seem deceptively simple. Paired with an almost hilariously DIY-ish video featuring girl group extras and extraterrestrials, "Messin' With My Mind" means you'll undoubtedly remember the name Fletcher C. Johnson.
Watch Fletcher C. Johnson's "Messin' Up My Mind":
video player loading
.
.
.
Want the latest news from IFC? Like us on Facebook and follow us on Twitter @ifctv.