Exclusive Premiere: Deleted Scenes "A Bunch Of People Who Love You Like Crazy"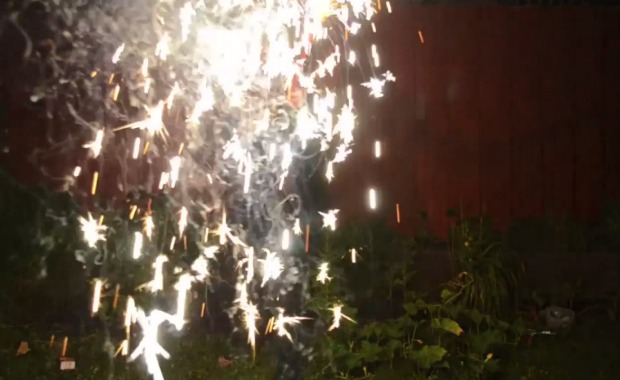 Posted by Melissa Locker on
Some people call Deleted Scenes art rock, but that doesn't seem to cover it. The band makes dense compositions that zig and zag and do their darndest not to be pinned down by genre or stylistic restraints. They build experimental soundscapes and then mix it up with dense percussion and catchy pop hooks that leave listeners guessing what's going to happen next. It's an exhilarating ride and it's easy to see why The Washington Post said, "If Deleted Scenes isn't the best rock band in Washington, it's certainly on the very short list."
The video we are premiering today is for their single, "A Bunch Of People who Love You Like Crazy." Directed by Ben Usie the video is a "Inception" inspired mind trip. Usie describes the video as such:
The video spans at least three levels of consciousness (a la "Inception"). The man (tier 1) dives into his own psyche to see what appears to be a wonderful encounter with a beautiful woman (tier 2). They are spinning through space and time, as the greater universe spins around them. As time goes on, the tier 2 man and woman suffer from visions of evil in their own heads (tier 3). Not only does the audience get to see how the tier 2 man and woman react to these visions, we also get to see the tier 1 man's reactions to seeing all of this unfold in his head. These thoughts and emotions are not always logical or linear. While the man and woman in the vision show fear and lack of control, the man watching them beams with voyeuristic excitement. Only after the vision is finished does the tier 1 man show disapproval.
It's a lot of weighty ideas for a music video to live up to, but if any band's music can carry the burden of such an inspired tale, it's Deleted Scenes.
Watch the exclusive premiere of Deleted Scenes "A Bunch Of People Who Love You Like Crazy":
Want the latest news from IFC? Like us on Facebook and follow us on Twitter @ifctv.
Deleted Scenes' album "Young People's Church of the Air" is out now on Park the Van Records.