Exclusive Premiere and Download: Neil Halstead "Tied To You"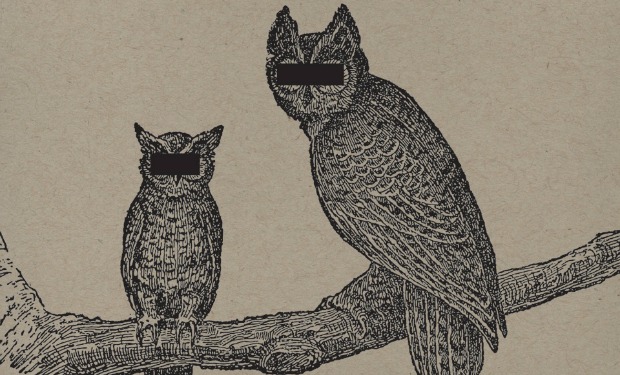 Posted by Melissa Locker on
When Neil Halstead's band Slowdive broke up in 1995, Halstead was okay with it. He said that he'd grown tired of creating sounds rather than songs. So he set up shop as Mojave 3 and started crafting Songs with a capital S. Specifically he started creating brilliant alt-folk tunes with a distinctively British bent, redolent in guitar, and poetic lyrics that are hard to ignore. Mojave 3 is on hiatus, so Halstead's been writing Songs on his own. His third solo album "Palindrome Hunches," just came out on Tuesday via Brushfire Records.
The eleven tracks on the new album show Halstead crafting his atmospheric and occasionally moody Songs, filled with memorable lyrics, heady acoustics and softly mesmerizing sounds. Halstead's sound continues to mature, from a folk narrative that was tied to an ages-old tradition of songcraft to a sound that is uniquely his own and frequently devastatingly perfect. For the new tracks, Halstead teamed up with producer Nick Holton and members of Band of Hope to infuse the album with a feeling that is simultaneously expansive and intimate. It works well for Halstead and the album is sure to be in heavy rotation during those dark autumn days.
Halstead is heading out on a tour of the US in support of the album. Tour dates are below.
Here is Neil Halstead's "Tied To You" off of "Palindrome Hunches":
Plus, here's a free download of Guster's Ryan Miller's rather brilliant dreamy shoe-gazey cover of Neil Halstead's "See You On Rooftops":
Tour dates:
September 28 Atlanta, GA Eddie's Attic
September 30 Raleigh, NC The Casbah
October 2 Arlington, VA IOTA
October 3 Philadelphia, PA World Café Live
October 10 Ann Arbor, MI The Ark
October 12 Chicago, IL Schuba's
October 13 Madison, WI High Noon
October 16 Boulder, CO E Town
October 17 Denver, CO Walnut Room
October 19 Seattle, WA Rendezvous – Seattle Art's Festival
October 20 Portland, OR Doug Fir
October 23 San Francisco, CA Café du Nord
October 24 Santa Cruz, CA Crepe Place
October 25 Santa Barbara, CA Club Mercy
October 26 Santa Monica, CA McCabe's
October 27 Los Angeles, CA Largo at the Coronet
Want the latest news from IFC? Like us on Facebook and follow us on Twitter @ifctv.