Evangeline Lilly's "The Hobbit" character revealed through new toy line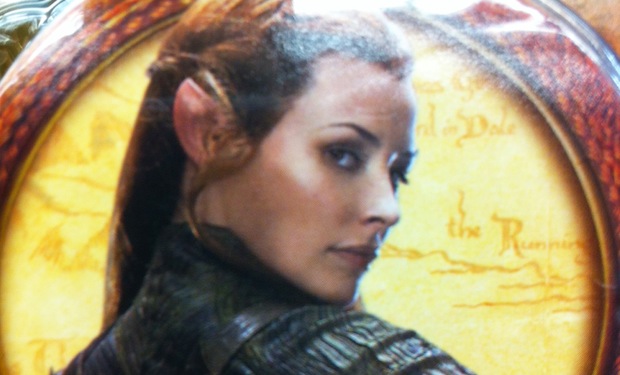 Posted by Terri Schwartz on
Even with all the various trailers coming out for "The Hobbit," we're still yet to see some of the actors we're most excited about in the movie. Our first image of Lee Pace as Thrandruil came through the Hobbit Movies application, we've yet to see any tease of what Smaug could look like, and Evangeline Lilly's Tauriel has been M.I.A. since she was first announced.
At least that last problem has now been remedied. TheOneRing.net stopped by Toys"R"Us to check out the new line of "The Hobbit" toys, and Tauriel was one of the Elves featured. The packaging for the action figures showed us our first glimpse of Lilly as the Peter Jackson-created Elf, who has caused something of a stir in the "Lord of the Rings" fan community because she wasn't delved from J.R.R. Tolkien's lore.
Even though Tauriel is included in the merchandising for "The Hobbit: An Unexpected Journey," TheOneRing.net believes that she actually won't appear until "The Desolation of Smaug." As she is packaged alongside a toy of Legolas, we'd guess that the two of them spend much of their time on camera together. Legolas isn't explicitly in "The Hobbit" novel but his father Thrandruil (played by Pace) is, so it makes sense that he be included. Perhaps Tauriel is just one of his allies or love interests (you know, before Gimli rolled around).
"The Hobbit: An Unexpected Journey" is due out on December 14, with "The Hobbit: The Desolation of Smaug" hitting theaters on December 13, 2013 and "The Hobbit: There and Back Again" due out on July 18, 2014.
What do you think of Lilly as Tauriel? Tell us in the comments section below or on Facebook and Twitter.