"Cloud Atlas" trailer teases thematic unity through music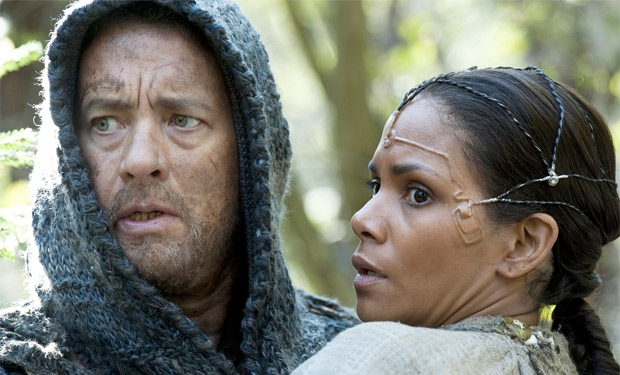 Posted by Terri Schwartz on
After an impressive first trailer, the Wachowskis and Tom Tykwer managed to condense a teaser for "Cloud Atlas" down to only two and a half minutes.
There is some new footage here, specifically involving the Cloud Atlas sextet which thematically ties the film together. But the trailer still makes a big shift when we start learning the story of clone Yoona-939 that takes place in the near future. Tom Hanks, Halle Berry, Jim Broadbent, Hugo Weaving, Jim Sturgess, Doona Bae, Ben Whishaw, James D'Arcy, Xun Zhou, Keith David, David Gyasi, Susan Sarandon and Hugh Grant all star as various characters in the movie, which is a triple effort from the Wachowski siblings and Tykwer.
When IFC caught up with Weaving recently while he was promoting his Australian indie "Last Ride," he told us how "Cloud Atlas" will work as a whole.
"The story's told like a mosaic. In the book, you're getting half of each story and then the second half of each story, and the film's not told in that way, so the certain characters you play towards the pointy end of the film start to fulfill the same function. That was a really fascinating adventure for everyone working on that," he said. "And as the film progresses and the script progresses, you get a sense of those actors and those characters coming together and fulfilling a similar function or a similar role if you like in the story."
"Cloud Atlas" is due in theaters on October 26.
What do you think of this new trailer for "Cloud Atlas"? Tell us in the comments section below or on Facebook and Twitter.