"Cloud Atlas" gets a new TV spot and an IMAX release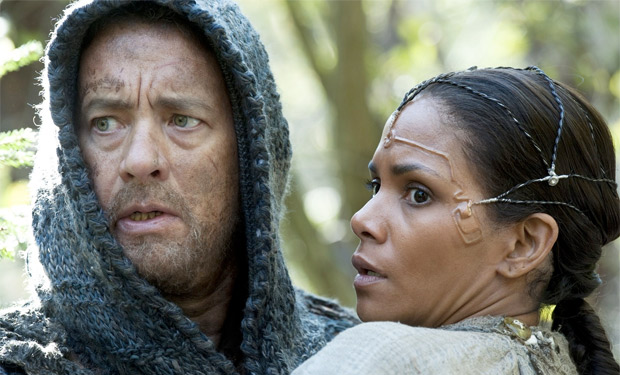 Posted by Terri Schwartz on
With only a month left until its release date, Warner Bros. and IMAX have announced that "Cloud Atlas" is going to premiere on IMAX screens starting October 26.
Hot off that exciting news, WB has also debuted the film's first TV spot through the movie's official Facebook page. It is a very trimmed down version of the lengthy trailer we saw back in July, with little of the movie's plot actually shining through. What makes the TV spot engaging is the way it teases the greater ideas present in "Cloud Atlas," like the concept of a soul or the way that one's actions can have larger ripple effects that change the world.
"Cloud Atlas" made its premiere at the Toronto International Film Festival and received mixed but positive reviews. Many critics felt that the Wachowskis and their co-director Tom Tykwer managed to successfully take the six different storylines of "Cloud Atlas" and turn them into one cohesive film. "Cloud Atlas" will follow in the footsteps of the "Matrix" movies and "Speed Racer" by coming out on the IMAX screen.
When IFC caught up with star Hugo Weaving back in July while he was promoting his Australian indie "Last Ride," he told us how "Cloud Atlas" will work as a whole.
"The story's told like a mosaic. In the book, you're getting half of each story and then the second half of each story, and the film's not told in that way, so the certain characters you play towards the pointy end of the film start to fulfill the same function. That was a really fascinating adventure for everyone working on that," he said. "And as the film progresses and the script progresses, you get a sense of those actors and those characters coming together and fulfilling a similar function or a similar role if you like in the story."
"Cloud Atlas" is due in theaters on October 26.
Are you looking forward to "Cloud Atlas"? Tell us in the comments section below or on Facebook and Twitter.