Chris Gethard is IFC's first addition to our Adopt-A-Comic family. Stay tuned for many more videos from Chris.
Hey everyone – Chris here. When IFC told me they were putting up a billboard with my image on it, I was floored. I am a self-conscious idiot who grew up in Northern New Jersey, and it's inconceivable to me that there would ever be a situation that necessitates a 30 foot by 30 foot image of me floating above the streets of Manhattan.
My friend and director JD Amato followed me with a camera the first time I went to check it out, and it was pretty shocking to see my pale doughy shirtless body up there. I figured I'd stick around the neighborhood and bask in the glory of being a guy on a billboard for a while… I'll admit that I thought it would stroke my ego a bit to be recognized. Little did I know how brutally unrealistic that expectation was.
I want to make it very clear – we did not edit this video to play the way it does. No interactions wound up on the cutting room floor after people recognized me. It went down legitimately the way we portray it here. Also, the looks of desperation, rejection, and hopelessness that wash over my face over the course of the video are all very authentic as well. I hope you enjoy this video – don't feel bad if you want to laugh at my pathetic neediness and the resulting suffering!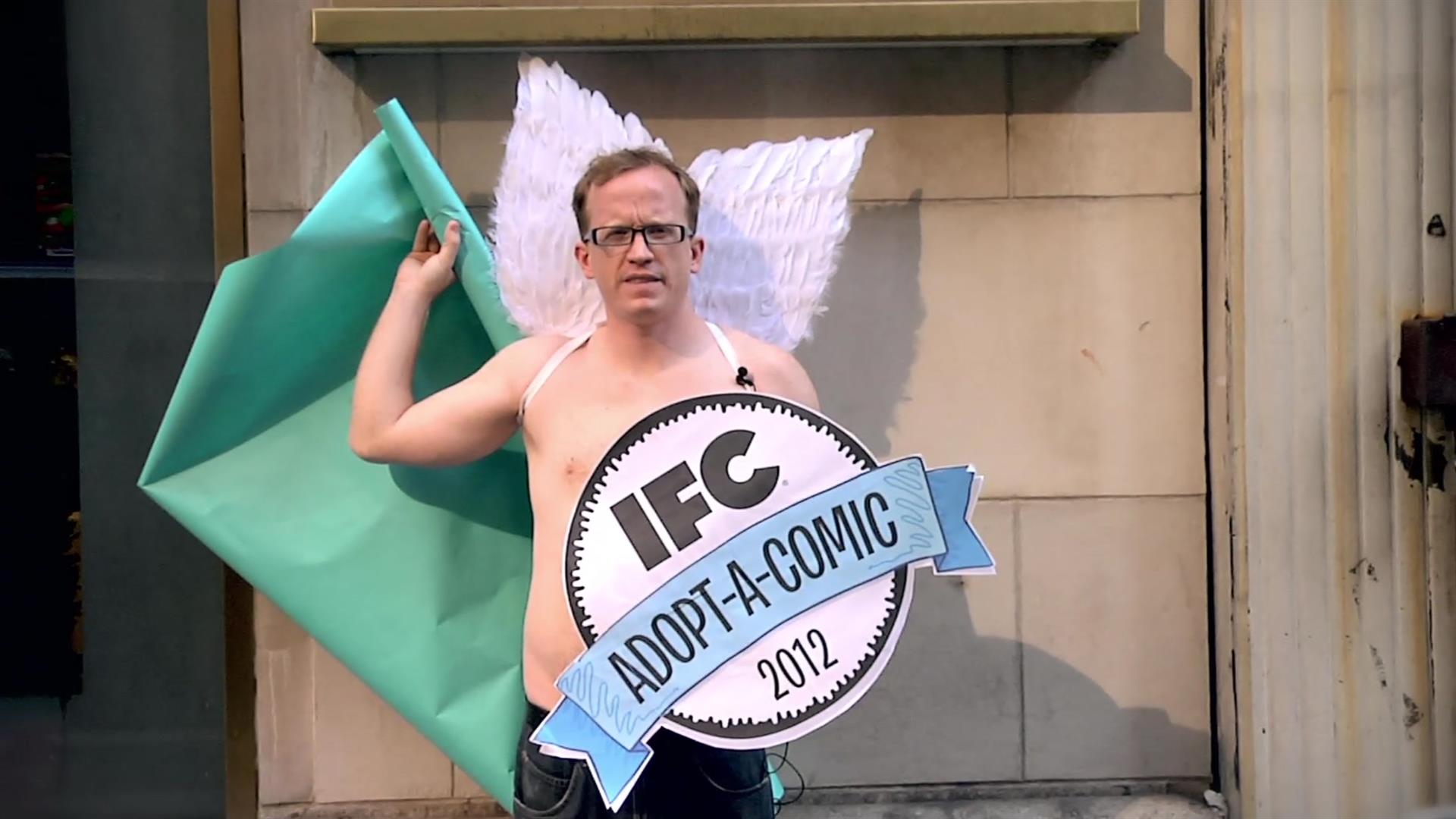 video player loading
.
.
.