Chris Evans teases "Thor 2" cameo, "Captain America 2" plot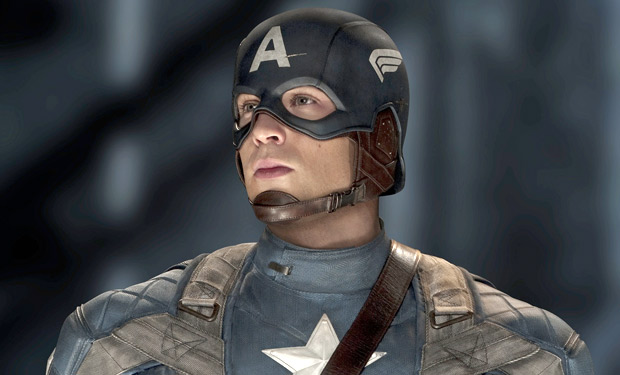 Posted by Terri Schwartz on
There are many questions to ask about the direction the upcoming Marvel movies will take. What villains will be introduced? Which new superheroes will join The Avengers? How will all the movies tie in to "The Avengers 2"? And which already introduced characters will cameo in the others' movies?
Chris Evans might have given us an answer to the last one. In an interview with Collider, Evans opened up about the chance that he'll have an appearance in "Thor: The Dark World."
"[Chris] Hemsworth and I even talked about that. I would love to do a little thing in 'Thor 2,'" he said. "It is obviously going to be tricky trying to work out the plot, the reason why I am not there to help him, and why he is not there to help me. But the best thing about Marvel is that, like I said, the movies were so good and we had such a good time making them."
He also said that there's a chance "Captain America: Winter Soldier" could touch on some of the Steve Rogers plot points that got dropped from "The Avengers." We saw some of them recently, and were disappointed we didn't have a chance to see Cap grieve for Peggy Carter or cope with the sudden transition to the present day on the big screen. Apparently those scenes were cut with the intention of dealing with them in "Winter soldier."
"They had all those deleted scenes with 'The Avengers' because a lot of those scenes are for 'Captain 2,' you know what I mean? It was good stuff, but it all felt like that was his story. It is a different movie. With 'The Avengers' there was so much to cram in. So I think making it any longer would have just been exhausting. A lot of that stuff [that was cut] is for 'Captain America 2.' That is his story," Evans said. "It is him trying to on a personal level adjust to the fact that everyone he knows is gone and the whole Peggy Carter of it all. There are a lot of things that he kind of has to come to terms with. So I don't know. I am excited to kind of see flashes of the first Captain, if you know what I mean, and to see his memory of what we now know as an audience of who he was."
"Captain America: Winter Soldier" is due in theaters on April 4, 2014.
Would you want to see Captain America in "Thor: The Dark World"? Tell us in the comments section below or on Facebook and Twitter.