Chris Evans "excited" to return to "Captain America: Winter Soldier"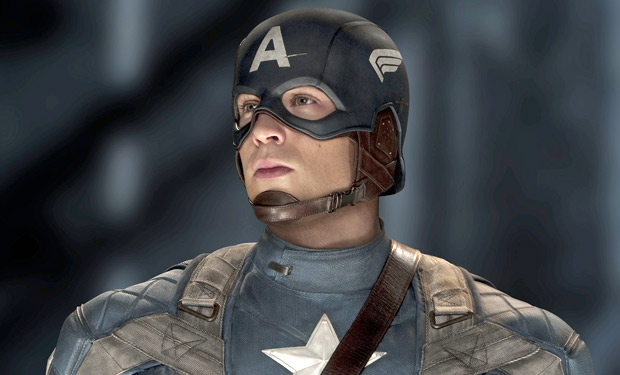 Posted by Terri Schwartz on
Chris Evans has been making the rounds at the Toronto International Film Festival promoting his movie "The Iceman," but it seems all anyone wants to know anything about is his return to the Marvel Cinematic Universe in "Captain America: Winter Soldier." We've rounded up a couple of his quotes from various TIFF interviews that tease his approach to picking up Captain America's shield again.
"I'm dreading it [the physical transformation], this is what I keep thinking. We start 'Cap 2' in March so come January I have to get back into that routine. All I'm thinking about is the future movies, like 'god, how am I going to keep getting big', it's such a chore. I hate to admit it but it's not easy," he said to Tribute (via ComicBookMovie.com).
He continued, "It's months and months of lifting heavy stuff and…not looking forward to it. But, it's worth it because I am happy with the movies and I do love the character so come January, my life is going to be different. It's such a commitment, top-to-bottom, its not just lifting, sleep is important, your diet is important. It's a complete commitment but what am I saying, it's good problems to have."
In a separate interview with MTV News, Evans opened up about how excited he is Sebastian Stan will be returning and Anthony Mackie will be joining the cast of "Captain America: Winter Soldier." This time he expressed his excitement for returning to the Marvel universe.
"Even during the first 'Captain America,' well before 'The Avengers,' there were kind of whispers of that being the sequel, so I'm excited to tackle that," he said.
Meanwhile Hayley Atwell piped up in an interview with HeyUGuys to sort-of-not-really deny that she'll be in "Captain America 2." She said that Peggy Carter is "gone, long gone, and it's up to the Marvel Studios team to propel the story forward," but we'll wait until we hear official confirmation that she's out to get disappointed.
"Captain America: Winter Soldier" is due in theaters on April 4, 2014.
Are you looking forward to "Captain America: Winter Soldier"? Tell us in the comments section below or on Facebook and Twitter.