"Reno 911!" co-creator could direct "Baywatch" movie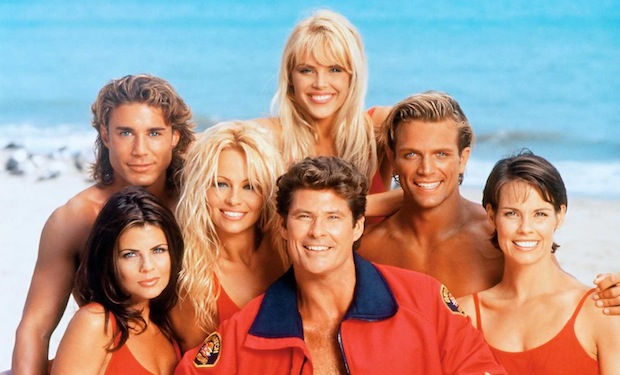 Posted by Terri Schwartz on
The second we heard that Robert Ben Garant plans to do for "Baywatch" what he did for "Cops" with "Reno 911!," we were immediately on board with him directing Paramount's long-planned big screen reboot of the beloved series.
The news comes from one of Vulture's "spies," so we'll wait until we get Paramount's official confirmation before we get too excited. But the choice of Garant does align itself with what we already know about the project.
The "Baywatch" movie had originally started out as an action movie, but Paramount quickly scrapped that idea in favor of a broad comedy. The studio hired "The Break-Up's" Jeremy Garelick to pen the script, and then brought "Rescue Me's" Peter Tolan in for rewrites. Our guess is that Garant will likely have some tweaks of his own to make, based on his screenwriting background.
No word yet on when production will get underway, but there had been rumors a few months back claiming Justin Timberlake was up for a starring role. Way back when it had been reported that this "Baywatch" movie would follow two inept men trying out for a lifeguard program, but it's unclear if that idea has changed over the past couple years.
Ivan Reitman is producing the movie, and it's appropriately been compared to "Stripes." It will be interesting to see if either Pamela Anderson or David Hasselhoff come on board the film in some capacity, as their careers have become something of caricatures since their "Baywatch" days.
Are you intrigued by this "Baywatch" reboot? Tell us in the comments section below or on Facebook and Twitter.