"Arrested Development" adds Isla Fisher and Terry Crews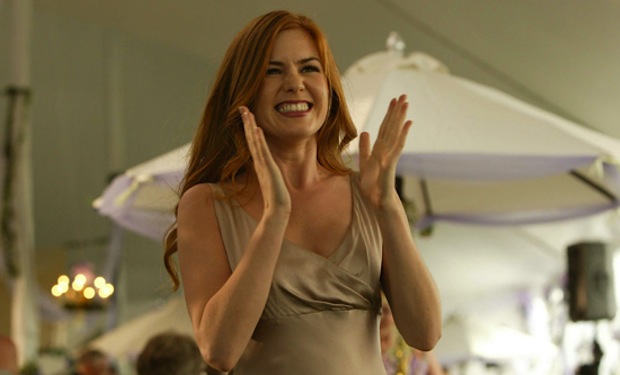 Posted by Terri Schwartz on
We've been so wrapped up in excitement for the returning characters in "Arrested Development" that we forgot there was a chance Mitch Hurwitz would bring new actors into the show's family. And oh has he been busy casting away.
Two big name actors have come in to the "Arrested Development" fold. Zap2It has confirmed that both Isla Fisher and Terry Crews will appear in season four. No word yet on what roles they'll be playing, but honestly we do like to keep some elements of next season a surprise.
They'll be joining John Slattery and the cast of "Workaholics" as the newcomers this season. There likely will be some other big names that continue to join as production is underway in southern California. In terms of returning actors this season, we've learned that Mae Whitman, Liza Minelli, Judy Greer, Ron Howard, Scott Baio and Henry Winkler are all back for another go.
It will be interesting to see what role Fisher and Crews play in the new season. Big actors like Charlize Theron and Andy Richter have had character arcs on the show in the past, so we wouldn't be surprised if these two get the same sort of treatment. Even if they only pop up for one episode, fans will get a kick out of seeing such familiar faces honoring the return of our favorite cult comedy.
"Arrested Development" season four will air on Netflix at some point next spring. It will have anywhere from 10 to 13 episodes, and could be released all at once instead of weekly.
Who do you hope Fisher and Crews play this season? Tell us in the comments section below or on Facebook and Twitter.