Anthony Mackie talks playing the Falcon in "Captain America: Winter Soldier"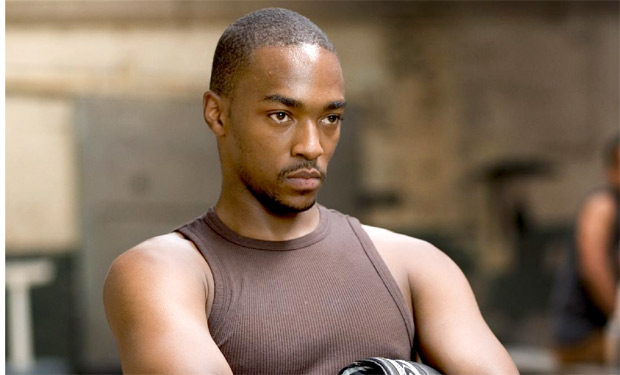 Posted by Terri Schwartz on
The upcoming "Captain America" sequel might be introducing the Winter Soldier, but there's another new character we're looking forward to meeting: The Falcon.
It was announced back in July that Anthony Mackie was considering the role, and now that he's since been confirmed we're intrigued to find out what approach he will take to the character. SuperHeroHype recently had the chance to catch up with Mackie, where he expressed his excitement about being able to portray one of the first African American superheroes introduced in comics history.
Mackie said that he's been reading up on the character, though he hasn't yet seen a page of "Captain America: Winter Soldier's" script. In particular, he has been reading the "Captain America" run penned by Steve Englehart, which also has a lot to do with the introduction of Bucky as Winter Soldier.
Production won't start on "Captain America: Winter Soldier" until next March, but Mackie will start his training soon and (we hope) see a script as well. He told SuperHeroHype that he's especially intrigued by the Falcon's backstory as Sam Wilson — in particular how he moved to Los Angeles to be a drug dealer and a pimp — but he's not sure whether or not those elements of the character will be incorporated into the story. "He's just as anxious as everyone else to see how The Falcon will be used in the movie," SuperHeroHype writes.
Mackie also opened up with Newsday recently to give a quick synopsis of his character. It's nothing new to fans of the comics, but it's a good refresher for everyone else out there.
"I'm playing the Falcon," Mackie said. "He's this guy in Harlem who moved to California and became a drug dealer. His plane crashed, and he was genetically altered, and he can fly, has telepathic powers. He's the first African-American superhero. It makes me feel all the work I've done has been paying off. I have a son, nephews and nieces, and I love the idea that they can dress up as the Falcon on Halloween. They now have someone they can idolize. That's a huge honor for me."
"Captain America: Winter Soldier" is due in theaters on April 4, 2014.
Are you glad Mackie will be playing the Falcon? Tell us in the comments section below or on Facebook and Twitter.