Adam Adams says Lois Lane "is not as competitive" with Clark Kent in "Man of Steel"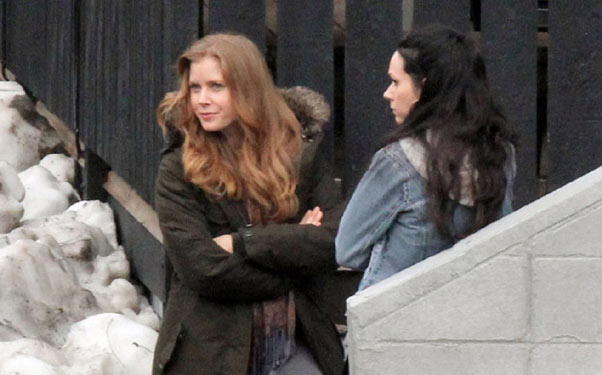 Posted by Terri Schwartz on
"The Avengers" and "The Dark Knight Rises" have come and gone, which means the next big superhero movie we get to look forward to gracing theaters is "Man of Steel."
Any details are good details right now when it comes to the project, so we were really excited about some of the teases Amy Adams gave of her character Lois Lane in a new interview. Adams sat down with Collider while promoting "The Master" recently and discussed some of the ways her version of Lois will differ from the ones that came before her. She clarified that her Lois won't be as humorous as some of the other versions of the character.
"She is definitely a pistol still and she definitely gets herself in a lot of trouble still. But she is not as competitive, I would say, with Clark," Adams said.
Speaking of Clark Kent, Adams had nothing but kind words to say about working alongside Henry Cavill. As we've heard before, he is supposed to have given a fantastic portrayal of Superman.
"Henry — I hope you guys love him as Superman — worked so hard," she said. "He is just yummy and really committed to the role. He really did a good job. I haven't seen the final cut and I have only seen a couple of the teasers. So I am with you guys. I know it because I was there but there was so much that I wasn't involved in that I can't wait to see."
Those sentiments are similar to the ones Michael Shannon shared in an interview earlier this month.
"I always felt like I was in a scene with Superman. I never looked at [Henry Cavill] and thought that's just somebody trying to be Superman — he felt like the real deal," Shannon said. "I really admire Henry's work ethic. I really haven't seen anybody in this business work quite that hard. Obviously it's a tremendous responsibility, and an intimidating one, to wear that suit. But he had the confidence and the work ethic to accomplish it."
"Man of Steel" stars Cavill, Shannon, Adams, Russell Crowe, Kevin Costner, Diane Lane and Laurence Fishburne. It is due in theaters on June 14, 2013.
Are you looking forward to "Man of Steel"? Tell us in the comments section below or on Facebook and Twitter.