"300" sequel gains new title: "300: Rise of an Empire"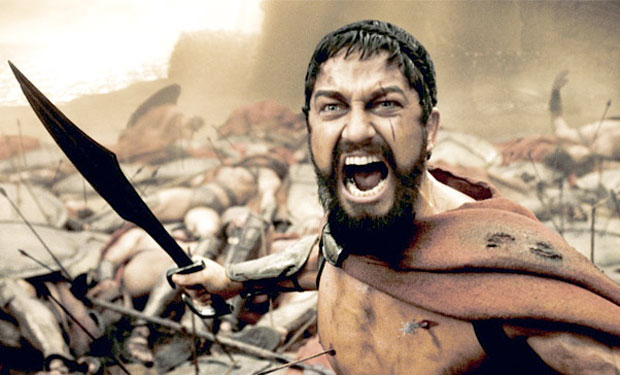 Posted by Terri Schwartz on
Third time's the charm? "300: The Battle of Artemisia" (formerly "Xerxes") will now be dubbed "300: Rise of an Empire." You know, just in case modern moviegoing audiences didn't know who Artemisia was.
Andrew Stewart of Variety broke the news on Twitter, claiming that he got the scoop from Warner Bros. The title is a bit vague for our tastes, but we can understand why the other versions were too obscure. We just wish "Rise of an Empire" made it a bit clearer that this is a prequel telling a story apart from that of "300's." "Rise of an Empire" almost makes it seem as though that movie will tell the story of the rise of the Spartans, which it doesn't.
The film is based on the Frank Miller graphic novel "Xerxes" and tells the story of the titular Persian king-turned-god's rise to power. Though "Rise of an Empire" has lost the "Artemisia" from its title, the movie will explain how that goddess manipulates Xerses into going to battle against the Spartans. The movie will apparently take place alongside "300."
Rodrigo Santoro will reprise his role as Xerxes in "Rise of an Empire, while Eva Green will play Artemisia, Sullivan Stapleton will play Themistocles and Jamie Blackley will play Calisto. The rest of the casting is still ongoing. "300: Rise of an Empire" is due in theaters on August 2, 2013.
Do you think this is a better title than what the prequel had before? Tell us in the comments section below or on Facebook and Twitter.