Zack Snyder talks creating a new Superman in "Man of Steel"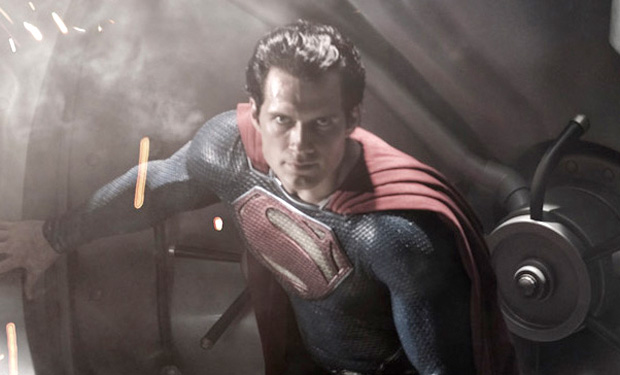 Posted by Terri Schwartz on
Zack Snyder is giving Superman a fresh start in "Man of Steel," and he's got no qualms about it.
Though the 1978 Christopher Reeve-starring "Superman" film is without a doubt the most beloved big screen incarnation of the superhero, Warner Bros. has opted to let Snyder go back to the drawing board and make the franchise his own. That means no referential nods back to Richard Donner's film and no inclusion of John Williams' iconic score.
"We decided to act as if no Superman film had been made – even though we love the films that have been made," Snyder told Total Film (via ComicBookMovie.com). "We had to say this is a Superman movie for the first time and you can't then go 'Oh, now let's steal a little music.'"
Even though that's the case, we don't have any doubts that the score for "Man of Steel" will be fantastic. Hans Zimmer signed on a couple months back, and if there's any working composer who can rival Williams, it's him.
"[The original score is] awesome music but Hans Zimmer is going to do something awesome," Snyder promised.
In all likelihood, the major reason for the whole setting-up-a-new-Superman mentality is that Warner Bros. wants to start their own big screen DC superhero universe the same way Marvel did with "The Avengers." Everything that came before "Man of Steel" is seemingly off the table (unless Joseph Gordon-Levitt joins as the new Batman after "The Dark Knight Rises"), so it's up to this film to start the DC movies in the "Justice League" direction.
"We know Superman is the jewel in the DC crown. We want to get his house in order. And then? Who knows what's possible," Snyder said.
Because of that, Snyder has worked on making a Superman who is both accessible and iconic.
"We have great respect for the canon. I would say it is a clashing of stories and ideas. Superman is the king-daddy of all superheroes — to make him work is a big deal," he said. "The big challenge is if you can make people feel 'What would you do if you were Superman?' That's what we went out to do as far as we could. Superman's always been this kind of big blue boy-scout up on a throne that nobody can really touch, so we tried to make him relatable."
"Man of Steel" is due out in theaters on June 14, 2013.
What do you think of Snyder's take on Superman? Tell us in the comments section below or on Facebook and Twitter.