"First Class" sequel officially titled "X-Men: Days of Future Past"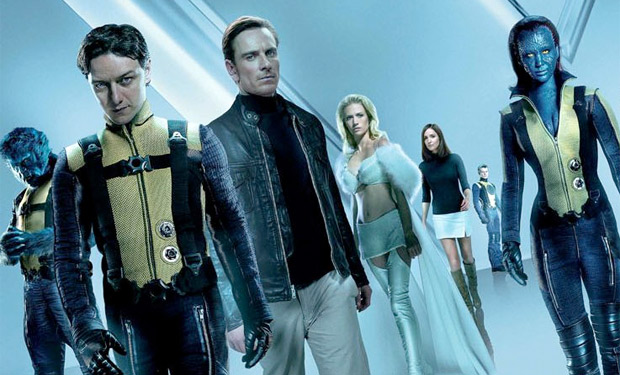 Posted by Terri Schwartz on
After months of speculation, we finally know the name for the upcoming sequel to "X-Men: First Class." And no it's not "X-Men: Second Class," though we'd all kind of been hoping that would be the case.
In an interview with IGN, producer Bryan Singer confirmed the title will be "X-Men: Days of Future Past." The name is borrowed from the "Days of Future Past" storyline that originally appeared in the Uncanny X-Men back in 1981. The fan-favorite story arc alternates between the present and a future where the X-Men fail to overturn Mystique's Brotherhood of Evil Mutants and now mutants are forced to live in internment camps. It's up to the present day X-Men to prevent this timeline from occurring.
"I can say it's being written right now and it will start shooting in a few months. It's going to be very ambitious," Singer told IGN. "It's called 'Days of Future Past' and it deals with aspects of that comic but also some very new things. I just don't want to give any of it away. Matthew Vaughn will be directing and I'm totally excited about it."
It's worth noting that just because the sequel will be called "Days of Future Past" doesn't mean the movie will necessarily have anything to do with the comic book. "First Class" didn't borrow much story from the graphic novel that it took its name from, so this project could do the same thing. The title could imply that Fox is trying to bring together their "X-Men" films into one cohesive narrative, though, which would be a treat for fans of the franchise. Singer implied that we might be seeing some more crossovers between "X-Men" through "X-Men: The Last Stand" and "X-Men: First Class" beyond just Hugh Jackman in the last film.
"I think there's a strong desire to broaden out the universe," Singer said. "The X-Men universe on its own is every bit as big as the Marvel universe and I think it's time to reach out and explore it and perhaps even bring some connectivity between the films, as Marvel's done so well. You may see some of that, I don't know."
"X-Men: Days of Future Past" will hit theaters on July 18, 2014.
Related Links
Matthew Vaughn to direct "X-Men: First Class" sequel
Michael Fassbender ponders Magneto's loyalties in "X-Men: First Class" sequel
"X-Men" producer talks "First Class" sequel
The 10 coolest vehicles from comic book movies
Would you want to see the inclusion of the "Days of Future Past" storyline from the graphic novels, or would you want Singer and Vaughn to try something new with the film? Tell us in the comments section below or on Facebook and Twitter.