"World of Warcraft" movie gets new writer, loses Sam Raimi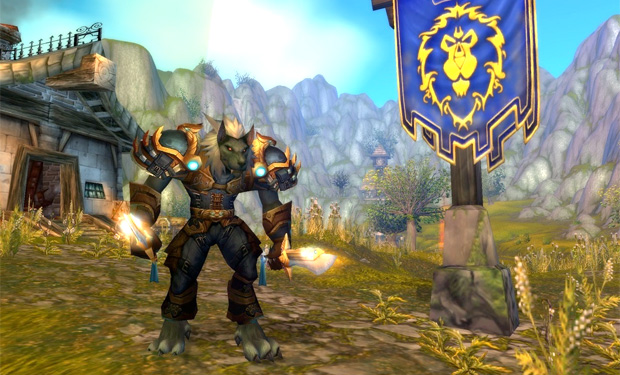 Posted by Terri Schwartz on
"World of Warcraft" could finally, finally, finally get its film adaptation.
We've been hearing about this project for years, and for a long time Sam Raimi was attached to direct it. Now Variety is reporting that Raimi is off the project, but that it's getting a rewrite from "Blood Diamond" scribe Charles Leavitt.
That's good news for the franchise, because Leavitt has written some pretty great material in the past. In addition to "Blood Diamond," he also penned "K-Pax" and the upcoming film "The Seventh Son" which stars Jeff Bridges and "Game of Thrones's" Kit Harington. That blend of genres will be perfect for the "World of Warcraft" film if it sticks close to the game's source material.
The "Warcraft" series centers around the conflict between two opposing groups: the Horde and the Alliance. "World of Warcraft" has gone on to become one of the most successful online games of all time. It's done a good job of bridging the gap between casual consumers and avid gamers, so hopefully a movie would be able to do the same thing.
Variety reports that the hunt will soon be on for a new director to replace Raimi now that Leavitt is penning the script. Though there's no set release date, the film could be out as early as 2014.
Video game films have seen a recent surge in popularity ever since it was announced that Michael Fassbender would star in and produce an adaptation of "Assassin's Creed." Since, a "Deus Ex: Human Revolution" movie was greenlit and a rewrite was called for the "God of War" movie we've been hearing about for a while.
Do you think a "World of Warcraft" game is a good idea? Tell us in the comments section below or on Facebook and Twitter.