What to watch this week on IFC: August 20-26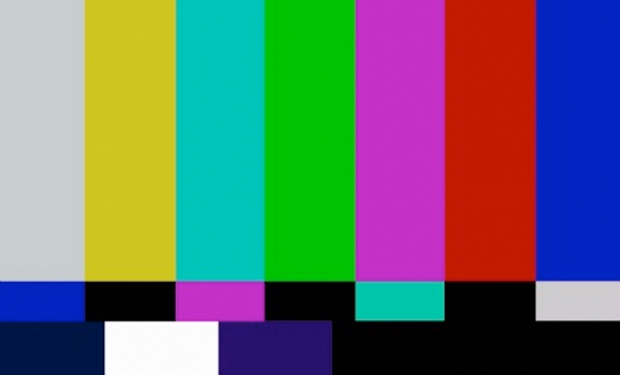 Posted by Melissa Locker on
Hate to tell you this, but summer's almost over. You better spend as much time as possible inside in the air conditioning before your guilty eco-conscience makes you turn it off.
Here's what to watch this week on IFC:
Monday
Emilio Estevez and Samuel L. Jackson star in
"National Lampoon's Loaded Weapon," which is most definitely not "Lethal Weapon" and don't you forget it. Would "Lethal Weapon" have a plot where a policewoman's replacement continues her work on a cocaine-cookie scandal? Well, they might have, but they didn't. The 1993 classic comedy airs tonight at 8 p.m. ET.
Tuesday
We're hanging up garlic and whittling stakes all day long before "Shadow of the Vampire" airs at 8 p.m. ET. In 1922, F.W. Murnau's haunting Nosferatu was released starring an unknown actor named Max Schreck as Count Orloff, the vampire. Eighty years later, E. Elias Merhige directed a film imagining the goings on behind the making of that film. John Malkovich stars as director F.W. Murnau who craves realism to the extent that he casts a real vampire as his star. (Top that, Dogme 95.) Willem Dafoe's Max Schreck is about as far as you can get from Robert Pattinson's Edward Cullen. To be clear, Max Schreck does not sparkle. He is rat-like, batty, slithery, and cold and Willem Dafoe owns him.
Wednesday
At 8/7c we're airing William Freidkin's classic tale of true terror "The Exorcist" starring Ellen Burstyn as an actress with a small problem: Her once-adorable 12-year old daughter Reagan (Linda Blair) is possessed. She has no choice but to call upon her friendly neighborhood Jesuit priests to try to end the demonic possession. Watch the trailer and remember the terror. If that's not enough terror for you, stay tuned for "Saw II" at 10: 15 p.m. ET. In which a detective (Donnie Wahlberg) races against time to save his son from a sadistic madman (Tobin Bell) holding a group of people captive.
Thursday
"The Beach" is no summer rom com, but instead offers a hipster take on "Lord of the Flies." As anyone who has read the book knows, paradise isn't all it's cracked up to be. The film stars Leonardo DiCaprio as a young backpacker in Thailand who is handed the map to paradise — a secret secluded island that (almost) no one knows about — in director Danny Boyle's adaptation of novelist (and later screenwriter) Alex Garland's book. But the island is filled with both beauty and danger and after a few weeks off of the grid, the residents find themselves lost in a sea of sickness, sexual tension, and shark attacks. It's a hippie thriller set to a techno beat. See for yourself when "The Beach" airs at 10/9c.
Friday
Even though the first rule of "Fight Club" is not to talk about Fight Club, and the second rule of fight club is don't talk about fight club, we can't help but tell the world that we're showing it tonight at 8/7c. We didn't really want to be in a fight club anyway, but we do want to watch on though. Yeah, yeah, we like to watch …movies.
Saturday
There's no better way to spend Sunday than with a triple feature of Rambo. Up first at 8 p.m. ET we have "Rambo", where beloved Vietnam veteran John Rambo (Sylvester Stallone) calls upon his long-buried but lethal skills to rescue a missionary (Julie Benz) and her comrades from the Burmese army. At 9:45p.m. ET we have, "Rambo: First Blood Part II" where the former Green Beret goes on a reconnaissance mission to spring MIAs from a Viet Cong prison. Last, but certainly not least we have "Rambo III" at 11:45 p.m. ET. In this installment of the Rambo saga, the loner Rambo leaves a Buddhist monastery to free his Green Beret mentor (Richard Crenna) from Soviets in Afghanistan.
Sunday
At 10:15 p.m. ET we're showing "Full Metal Jacket"">"Full Metal Jacket" marked Stanley Kubrick's return to filmmaking after a seven-year hiatus. Based on Gustav Hasford's novel "The Short Timers," the film crystallizes the experience of the Vietnam War by concentrating on a group of raw Marine volunteers played by Matthew Modine, Adam Baldwin, and Vincent D'Onofrio endure basic training under a sadistic drill sergeant and fight in the 1968 Tet offensive. After meeting Sgt. Hartman (R. Lee Ermey, a real-life drill instructor whose performance is one of the most terrifyingly realistic on record) you're boss will look great on Monday morning.
Want the latest news from IFC? Like us on Facebook and follow us on Twitter @ifctv.