What to watch on IFC: August 27 – September 2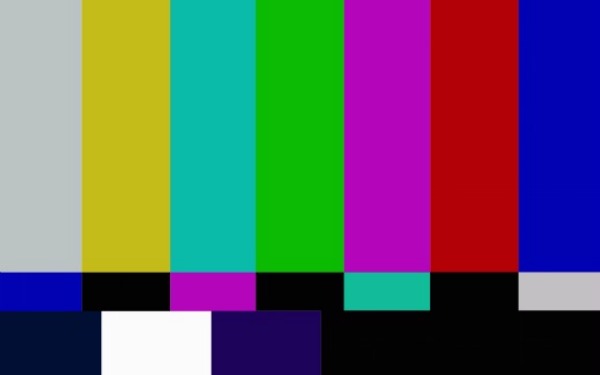 Posted by Melissa Locker on
Whoa, how did it get to be September already? Time to start rolling up the beach towels, packing up the sunscreen, and storing the barbecue, and heading to the local strip mall for back to school shopping or, at least, warmer socks. Where did the summer go? Who cares! Let's watch TV. We have lots of great movies to help you soothe your summer blues.
Here's what to watch this week on IFC:
Monday
"From Dusk Till Dawn" starts at 8 p.m. ET. Desperado brothers (George Clooney, Quentin Tarantino) kidnap a preacher (Harvey Keitel) and his kids, commandeer their RV and wind up in a Mexican strip joint where vampires lurk.
Tuesday
Matt Damon and Heath Ledger star in "The Brothers Grimm" as itinerant con men. They become caught in a real fairy tale after several maidens disappear in an enchanted forest.
Wednesday
Sophia Coppolla's sumptuous and decadent iconoclastic period piece"Marie Antoinette" starts at 10:30 p.m. ET. It stars Kirsten Dunst as the Austrian teenager who became queen of France, then later loses her head during the French Revolution.
Thursday
It's a double-feature of "The Exorcist" our favorite exorcism movie ever. It's the movie so nice and scary that we're showing it twice at both 8 and 10:45 p.m. ET. From the first notes of the spine-tingling soundtrack to the last look at The Stairs, it's a chilling masterpiece starring Ellen Burstyn, Linda Blair, Max von Sydow, Jason Miller and more. Boo!
Friday
Lawmen, low lifes, and prostitutes, oh my! Spend your Friday night in "Sin City." The film by Robert Rodriguez brings Frank Miller's graphic novel to life in dramatic black and white.
Saturday
All your favorite sketches by John Cleese, Terry Gilliam, Michael Palin, Graham Chapman, Eric Idle, Terry Jones are in the 1982 concert film "Monty Python Live at the Hollywood Bowl" at 3:45 p.m. ET. The legendary British comedy troupe's sketches include albatross, nudge nudge, silly walks, and a soccer match between Greek and German philosophers. What's not to love?
Sunday
You may think we're mean or at least trying to get you fired so you can stay home all day and watch more television when we tell you that at 9:45 p.m. ET on a work night we're "Training Day." Starring Ethan Hawke as a rookie cop stuck working with a corrupt Los Angeles narcotics officer (Denzel Washington), he either has to get in on the schemes or get out fast and hopefully with his life.
Want the latest news from IFC? Like us on Facebook and follow us on Twitter @ifctv.