What to watch on IFC: A double dose of exorcism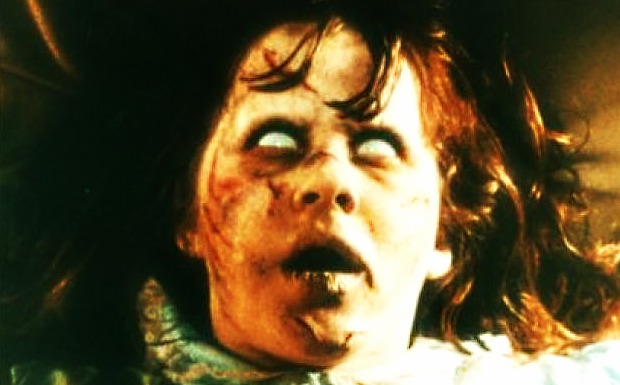 Posted by Melissa Locker on
Do you hate Mondays? We have the perfect cure: Stay up all night on Sunday watching horror movies and come Monday you'll be thrilled to crawl into the safety of your anonymous corporate cubicle come Monday morning. Or it will have you calling in to work scared and running back to church for a few million Hail Marys and Our Fathers. Either way, after our Sunday night double dose of exorcism movies, Monday will be a day to remember.
First up at 5:45 p.m. ET, we're showing "Exorcismus" (en espagnol that's "La posesión de Emma Evans"). It's a 2010 Spanish horror film directed by Manuel Carballo and written by David Muñoz. The film stars Sophie Vavasseur as an isolated, home-schooled high school student who starts to suspect that she's possessed. After a string of extremely unfortunate events, her family is forced to call in her uncle, the priest (Stephen Billington) for assistance.
Here's the trailer:
Then, at 8/7c we're airing William Freidkin's classic tale of true terror "The Exoricst." It stars Ellen Burstyn as an American actress with a small problem: Her once-adorable 12-year old daughter Reagan has been barfing pea soup and levitating a few feet above the bed. She has no choice but to call upon her friendly neighborhood Jesuit priests to try to end the demonic possession. It goes great! Just kidding. Exorcisms never seem to work out the way they are supposed to.
Watch the trailer and remember the terror:
Want more terror? Following "The Exorcist," stay tuned to watch the vagina dentata myth come to life in "Teeth" at 10/9c.
Want the latest news from IFC? Like us on Facebook and follow us on Twitter @ifctv.
"The Exorcist" airs on IFC on Sunday, Aug. 19 at 8 PM ET; Monday, Aug. 20 at 12:45 AM ET; Wednesday, Aug. 22 at 8 PM ET; Thursday, Aug. 23 at 12:45 AM ET; Thursday, Aug. 30 at 8 PM and 10:45 PM ET; Sunday, Sep. 9 at 8:00 PM ET; and Monday, Sep. 10 at 12:45 AM ET