What to watch this week on IFC: August 13 -19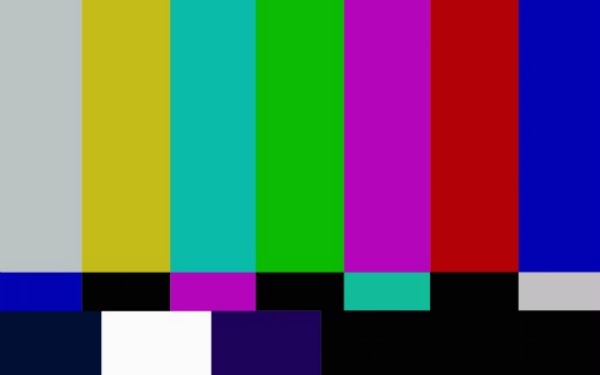 Posted by Melissa Locker on
This week Bullet in the Face is hitting our air with a vengeance. To celebrate the new series from Alan Spencer we're showing some of our favorite action-packed movies, including "Fight Club" and "Rambo," in a special series called Bullet Vision. Watch for those movies each night during prime time. But don't tune in only after 8 p.m. ET, we have lots of other awesome movies to watch this week too.
Here's what to watch this week on IFC:
Monday
Do you hate Mondays? If so, it's because you're not watching "Cop Land" when it airs tonight at 9:45 p.m. ET. The film is a who's who of actors who have brilliantly played cops, including Sylvester Stallone, Robert De Niro, Harvey Keitel, Ray Liotta and Michael Rapaport. With a cast that good you know the film will make for a compelling Monday night. Come on, do Monday right.
Tuesday
Pencil this into your Filofax: Tuesday at 12:45 p.m. ET, you are having a fight with Tony Jaa. Don't worry, you don't have to meet him behind the bleachers or anything. Just show up to watch "The Protector" and make your sad little Cup O'Soup on the couch into a seriously kick ass affair.
Wednesday
Jessica Alba will be on our airways at 2:45 p.m. ET. What else do you need to know? Oh fine: We're showing the ultra-creepy thriller "The Eye" and Jessica Alba stars as a concert violinist who receives a double corneal transplant only to star seeing frightening images of a world that only she can see.
Thursday
Bullet in the Face premieres tonight! The brutally funny and viciously hilarious mini-series kicks off in a hail of gunfire tonight at 10/9c. The show stars Max Williams as Gunther Vogler a sociopath criminal-turned-cop caught in a war between crime lords Eddie Izzard and Eric Roberts. It's going to be your new favorite show so you'll be thrilled to know that we're airing new episodes back-to-back in a two-night event.
video player loading
.
.
.
Friday
Our Bullet in the Face two-night event continues tonight at 10/9c. We're showing three back-to-back chapters in the ongoing struggle between rival crime lords Eddie Izzard's Tannhauser and Eric Roberts Racken and Gunter Vogler, the undercover criminal-turned-cop stuck in the middle.
video player loading
.
.
.
Saturday
We're showing Bullet in the Face all over again beginning at 6:15 p.m. ET. In between the episodes of the viciously funny crime drama, we're showing Quentin Tarantino's "From Dusk Till Dawn." Desperado brothers (George Clooney, Quentin Tarantino) kidnap a preacher (Harvey Keitel) and his kids, commandeer their RV and wind up in a Mexican strip joint where vampires lurk. It starts at 7:45 p.m. ET. You're going to want to make yourself comfortable on the couch, because you're not going anywhere.
Sunday
Want the latest news from IFC? Like us on Facebook and follow us on Twitter@ifctv.