Meet the cast of Bullet in the Face: Kate Kelton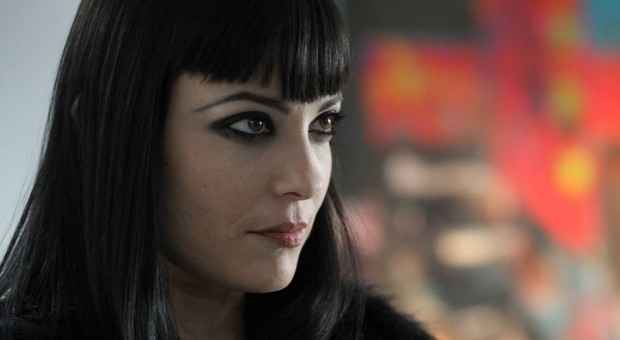 Posted by Melissa Locker on
See that girl up there? She wants to know what you're doing tonight around 10/9c.. Luckily you can honestly reply, "Hey Girl, I'm watching Bullet in the Face when it premieres on IFC." Honesty is always the best policy when it comes to the ladies, especially when those ladies are the star of the show you're going to watch tonight. Yep, that's Kate Kelton, who stars alongside Eddie Izzard, Eric Roberts, and Max Williams in Alan Spencer's violently funny and brutally hilarious crime drama. Did we mention that it premieres tonight? Just checking.
Here are some important things to know about Kate Kelton before you watch her on Bullet in the Face. First off, if she looks familiar, it's because her alongside several indie films and TV guest spots, and an infamous Tic Tac ad (she was the first non-blonde ever to star in a campaign for them!) she had a memorable role in Shaggy's hit music video, "It Wasn't Me", which we're going to post here because, Shaggy is always worth listening to:
Kate then made her big-screen debut at the Toronto International Film Festival, in a brief cameo in Oscar-nominated director Deepa Mehta's, "The Republic of Love". But the real reason you all remember her is because of her unforgettable turn in cult-classic, "Harold & Kumar Go to White Castle." Can't quite place her? Let us remind you:
Now that you know, watch Kate in action in this clip from Bullet in the Face and then be sure to tune in tonight at 10/9c for the premiere:
video player loading
.
.
.
Want the latest news from IFC? Like us on Facebook and follow us on Twitter @ifctv.
The two-night Bullet in the Face event airs on IFC on August 16th -17th at 10/9c