Watch a new Eddie Izzard clip from Bullet in the Face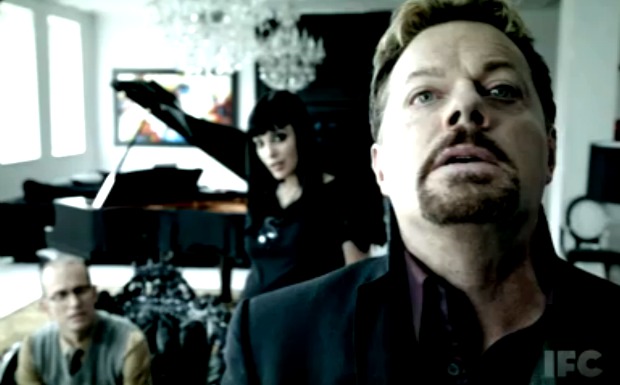 Posted by Melissa Locker on
Tomorrow night Bullet in the Face premieres on IFC. We are showing the brutally funny (viciously hilarious? violently uproarious?) crime comedy drama in two parts, beginning Thursday, August 16 at 10/9c and culminating in a hail of gun fire on Friday, August 17 at 10pm ET/PT. To celebrate Bullet in the Face's premiere we are hosting a week long film event called "Bullet Vision where we show the most awesome action films like Rambo, Sin City, and From Dusk Till Dawn, and you watch.
This week's main event, Bullet in the Face, stars Max Williams, alongside Eddie Izzard and Eric Roberts in the wildly dark comedy that sprang from the mind of Alan Spencer. Be sure to tune in on Thursday 8/16 at 10/9c so you can sit back and watch the bullets fly, but first, watch this clip where Eddie Izzard's crime lord Tannhauser plays a little game of chess with someone known as God. But, trust us, this is no Ingmar Bergman film. Watch for yourself:
video player loading
.
.
.
Want the latest news from IFC? Like us on Facebook and follow us on Twitter @ifctv.
The two-night Bullet in the Face event airs on IFC on August 16th -17th at 10/9c