The Wachowskis to direct "Justice League" movie?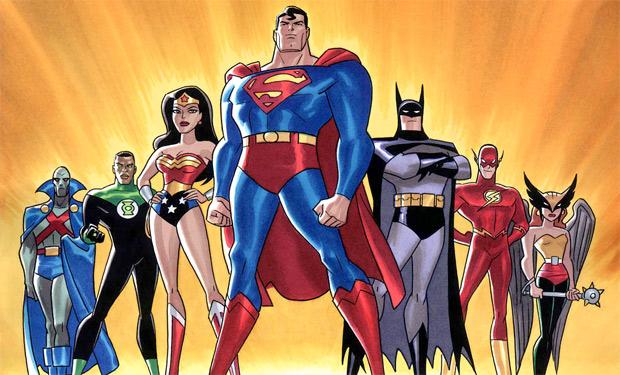 Posted by Terri Schwartz on
"Justice League" just might be the hottest new property Warner Bros. is working on, so it's no surprise that there have been plenty of rumors surrounding its production. The first was that Ben Affleck was the frontrunner to direct the movie, though he has since come out and vehemently denied his involvement (more on that later). Now the rumor mill is saying that the Wachowskis are next in line to helm the project, and that sounds a bit more believable.
Moviehole reports the news, claiming that Lana and Andy are also on WB's "smallish list" of directors for the movie.
"What I'm told is Warner Bros. are apparently jazzed with 'Cloud Atlas', and love that it's as much a spectacle as it is a showcase for the immense ensemble involved, so it makes sense the W's are under consideration," the site writes. "'Justice League' needs to be as big on character, as it does bells & whistles, and the Wachowski's could probably offer that."
Honestly, we wouldn't be too surprised if the Wachowskis did helm this project. They haven't had a massive hit since "The Matrix" trilogy, but they're more than adept with big story concepts and CGI, so they would be a good fit for "Justice League." Still, we'll believe this (or whoever ends up being selected to direct the flick) when a press release from Warner Bros. lands in our inbox.
Affleck, meanwhile, told Vancouver website 24 Hrs. that he's definitely not involved with "Justice League," no matter how much WB is rumored to want him.
"I'm not working on the 'Justice League.' One of the problems with entertainment web sites is that they need to fill pages, and that's how rumors get started," he said "'Justice League' sounds really exciting, but it's not something I'm working on."
"Justice League" likely won't hit theaters until 2015 or later. Will Beall was hired to write the script.
Who do you want to direct "Justice League"? Tell us in the comments section below or on Facebook and Twitter.