Tom Hiddleston teases "utterly brilliant" "Thor: The Dark World"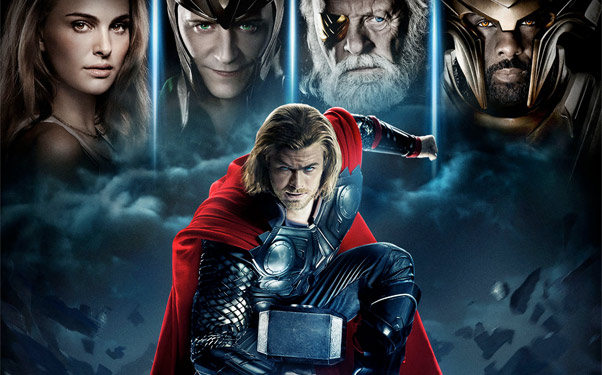 Posted by Terri Schwartz on
Tom Hiddleston might be returning as Loki in "Thor: The Dark World," but he's going to be playing a different version of the trickster god than he has in the past. In his third appearance in the Marvel cinematic universe, Loki will be forced to play nice with his brother Thor… at least from what we hear.
The forthcoming sequel is gearing up to start shooting in England and Iceland fairly soon, and so there's not much to tease about the movie. After all, we do already know that Malekith the Accursed will be the villain this time around (and will be played by former "Doctor Who" star Christopher Eccleston). Still, Hiddleston was able to gush about the film enough to Total Film (via ComicBookMovie.com) to get us pumped for it.
"I don't want to give too much away. But I can guarantee that you won't be disappointed," he teased. "Alan Taylor's vision of 'Thor 2' is utterly brilliant. The journey continues in the most epic dimension and proportion imaginable. It's very, very exciting."
Hiddleston then spent a good deal of time explaining why he is so intrigued by Loki as a character. Calling him "one of the richest, most rewarding, most fun characters I've ever played," Hiddleston said that he likes Loki so much because he personally is so different from the character.
"The best thing about being Loki is that he is my diametric opposite. Physically, he is a photo negative of who I am. Loki is dark and pale, and I am light and fair. Also spiritually I am not much like him either. Yet I feel an incredible freedom in playing him," he said.
Hiddleston continued, "He is a combination of mercurial intellectual ability, emotional ambiguity, rakish charm, charisma and provocative wit. He has a wicked inclination to mischief, underneath which is a well of spiritual pain. Both these aspects are central to his depth as a character: his unashamed and perverse delight in creating chaos; and his capacity for raw emotional expression."
"Thor: The Dark World" is due in theaters on November 15, 2013. It stars Chris Hemsworth, Hiddleston, Natalie Portman, Anthony Hopkins, Zachary Levi and Idris Elba.
Do you like Loki as much as Hiddleston does? Tell us in the comments section below or on Facebook and Twitter.