Tim Grierson on the "Bourne" Legacy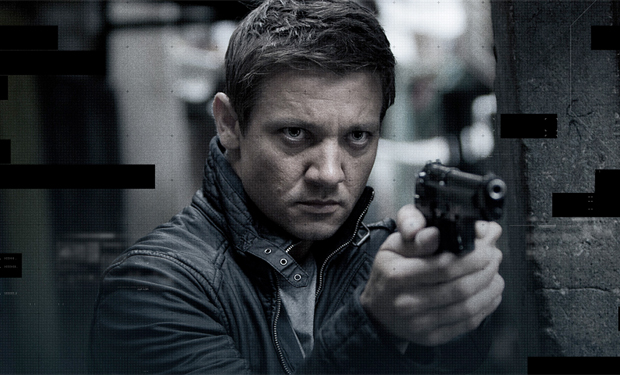 Posted by Tim Grierson on
This weekend sees the unveiling of "The Bourne Legacy," an unusual twist on the current reboot/remake trend in Hollywood. Rather than bringing back the same character from a popular series, Universal Pictures is returning us to the franchise's milieu but with a completely new protagonist at the center. That puts pressure on Academy Award nominee Jeremy Renner, the lead in "The Bourne Legacy," to prove himself as a viable action star. (Granted, he played Hawkeye in "The Avengers," but it's not as if he was asked to carry that superhero extravaganza.) But with pressure comes opportunity, and Renner should keep this in mind: Before the Bourne films, people didn't necessarily think of Matt Damon as an action star, either.
"The Bourne Identity" opened June 14, 2002, and it wasn't as if audiences weren't aware of Damon. He had won a screenwriting Oscar (with his buddy Ben Affleck) for "Good Will Hunting," and he was the Ryan being saved in "Saving Private Ryan." But even in 2001's hit caper comedy "Ocean's Eleven," Damon was overshadowed by his higher-profile co-stars like Brad Pitt and George Clooney. So doing "The Bourne Identity" was definitely a bit of a stretch, playing an elite assassin who has lost his memory and must quickly regain it while being chased by those who want him dead. This wasn't exactly the same thing as being the sensitive Will Hunting or insecure Linus Caldwell — he had to be a chiseled, believable killing machine.
When "Identity" came out, it performed well in its first weekend — grossing $39 million — but in a sign that audiences weren't exactly salivating for either a Bourne film or an action movie starring Damon, it ended up in second place, crushed by a $76-million opening for "Scooby-Doo." (Yes, there was a time when people were more excited about a Scooby-Doo flick that a Bourne film.) But "Identity" showed legs and earned good reviews, snagging almost $122 million during its theatrical run and becoming a huge hit on DVD.
Even more importantly, though, "The Bourne Identity" helped establish a template for what this series could achieve. For as much credit as director Christopher Nolan rightly received for reinventing Batman with the dark, realistic tone of 2005's "Batman Begins," "The Bourne Identity" had adopted much of the same approach three years earlier. Directed by Doug Liman, who previously had made the indie films "Swingers" and "Go," "The Bourne Identity" featured terrific stunts, but most of the best moments stemmed from human-scale tension, such as in the dynamic shootout between Bourne and a lethal sniper (Clive Owen). Damon was able to convince as an action hero, but he didn't have to jettison his empathy and soulfulness in the process — if anything, those qualities were just as critical to his construction of a character who only slowly begins to understand the monstrous things he once did for the U.S. government.
By the time of 2004's "The Bourne Supremacy," the series was popular enough that it opened to almost $75 million, dwarfing everything around it. Ending up as the eighth-highest-grosser of its year, "Supremacy" was even better than "Identity," thanks in no small part to the arrival of director Paul Greengrass. Before "Supremacy," the English filmmaker had never made a Hollywood movie, but he proved more than capable, delivering a beautifully intense thriller that upped the action while simultaneously deepening the emotional resonance of an assassin's reckoning with his past. Add to that one of the greatest hand-to-hand combat scenes in recent Hollywood history, and you've got a supremely riveting film that was hugely influential. (The steely 2007 James Bond reboot "Casino Royale" is heavily indebted to the quick cutting and realistic tone of "The Bourne Supremacy.")
2007's "The Bourne Ultimatum," which reunited Damon and Greengrass, was even more commercially successful, satisfyingly resolving the trilogy while also being faithful to the series' critique of government surveillance and unchecked power. Between "Supremacy" and "Ultimatum," Greengrass made "United 93," a dramatization of the terrorist hijacking of United Airlines Flight 93 during 9/11, and while that film largely eschewed political messages, his big-budget Bourne films were in a way a response to the aftermath of the events portrayed in "United 93," showing a world in which personal liberties were sacrificed in the name of homeland security. Of course, you didn't have to read any deeper meaning into the "Bourne" films to be whisked away by their propulsive energy, but that subtext made them rather nervy for mainstream entertainment — and yet all three films combined have brought in almost $1 billion worldwide.
Now it's 2012, and Greengrass and Damon have moved on to other projects. "The Bourne Legacy" has a financial legacy to live up to, but even more so, a creative one. Outside of Nolan's Batman films or the "Lord of the Rings" movies, no recent trilogy has been so wholly entertaining as the Bourne series, offering a new level of kinetic thrills and stripped-down drama that also boasted some real brains. The new film is directed by Tony Gilroy, who co-wrote the first three films and also directed "Michael Clayton," so it's not as if "Legacy" won't share any DNA with its superb predecessors. But if Renner felt any wariness about signing up to play a Bourne-like soldier, he might be cheered to know that, of all recent franchises, the Bourne films have been the most welcoming of fresh faces. Doug Liman had never made a film on this scale, and neither had Paul Greengrass or Matt Damon. If anything, Renner's in fine company.