"Thor: The Dark World" gains "Lost's" Mr. Eko as a villain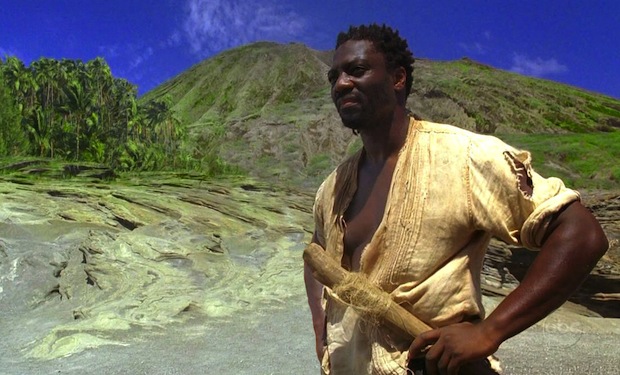 Posted by Terri Schwartz on
"Thor: The Dark World" is getting a new villain in the form of "Lost" star Adewale Akinnuoye-Agbaje. It seems as though Mr. Eko did manage to get off the Island after all.
Variety has the news, reporting that Akinnuoye-Agbaje will play dual roles as Algrim the Strong and Kurse. While Kurse sounds like he will be a major villain in the flick, it turns out that he is under the control of Christopher Eccleston's Malekith the Accursed, so there's a chance he could be redeemed by the end of the film.
Here's the story as we know it from the comic books: Algrim was the strongest of all the Dark Elves, but he is convinced by Malekith that he should fight Thor. Algrim ends up losing, and Malekith brings him back as an evil, more powerful being named Kurse. This likely will be a relatively big plot point in the film, though whatever Thor's reason for confronting the Dark Elves to begin with will likely be at the center.
As big fans of "Lost," we're really intrigued by Akinnuoye-Agbaje's inclusion in the cast. His Mr. Eko was one of the most complex and interesting characters on ABC's hit sci-fi show, which was already riddled with complex and interesting characters. He seems perfectly up to the task of pulling off the dual personalities of Algrim and Kurse, though we can't help hoping that he'll end up being a good guy in the end.
"Thor: The Dark World" is due in theaters on November 15, 2013. It stars Chris Hemsworth, Hiddleston, Christopher Eccleston, Kat Dennings, Natalie Portman, Anthony Hopkins, Zachary Levi, Alice Krige and Idris Elba. The film will follow the plot line of Thor's confrontation with Malekith the Accursed and the Dark Elves of Svartalfheim made popular by the comic books.
Are you excited to see Akinnuoye-Agbaje in "Thor: The Dark World"? Tell us in the comments section below or on Facebook and Twitter.