"The Avengers" deleted scene centers on the Hulk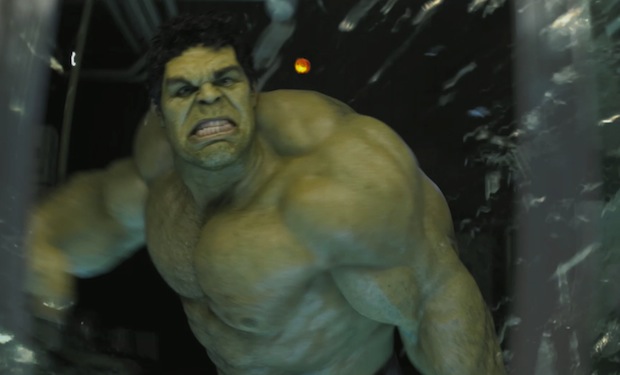 Posted by Terri Schwartz on
Craving more of the Hulk but don't want to wait for a standalone movie to come out? Well, you're in luck, because Marvel has just released a Bruce Banner-centric deleted scene that will be featured on the upcoming "The Avengers" DVD and Blu-ray.
The scene features an extended look at the conversation Mark Ruffalo's Banner has with the security guard played by Harry Dean Stanton. After the Hulk drops in on the guard's work establishment, he provides the now-nude Banner some clothes and astutely notes, "Well, son, it looks like you have a condition."
In this extended scene, we see that Stanton's character actually had a much greater role to play. While Banner is torn trying to decide whether to return to the battle or stay away so he won't risk hurting any of his avenging teammates, the security guard gives him the push he needs to harness his inner green smashing machine.
"I know where I can do the most good, but it's where I can do the most harm," Banner muses.
"Well, that's no different than anybody else," the guard responds.
We can see why the scene was cut, but it also works well at explaining why the Hulk returned to the battle against Loki with a newfound control of his rage. We're curious to see what the other deleted scenes on the Blu-ray and DVD, out September 25, include. Hopefully some more of the Hulk, as well as… well, every other character in the movie. Thank you, Joss Whedon, for being so darn good at what you do.
What did you think of the new clip from "The Avengers"? Tell us in the comments section below or on Facebook and Twitter.