"The Avengers" blooper reel features plenty of laughs and gaffs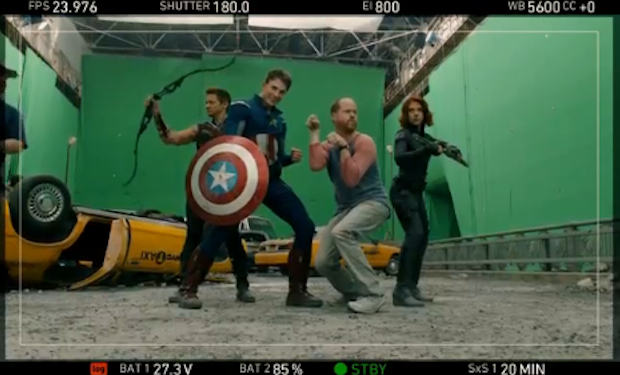 Posted by Terri Schwartz on
Meet Cobie Smulders, the true MVP of "Marvel's The Avengers."
As we finally get to see in the newly released blooper reel that will be featured on the upcoming Blu-ray and DVD release of the film, Smulders got pretty broken up about the spoilers! death of Clark Gregg's Agent Coulson. So broken up, in fact, that she slipped right into a hilariously wonderful "Wrath of Khan" impression. We almost wish this had made the final cut of the movie just so we could have seen it sooner.That might be our personal favorite part of the blooper reel, but there's certainly more hilarity in store. Mark Ruffalo's first response to Loki's attack is downright hilarious, as is the lengthy amount of time it takes for Chris Evans to suit up. And just wait until you see how hard it is for Chris Hemsworth to try to catch Thor's hammer. Joss Whedon even has a cameo appearance in the "Avengers, assemble!" scene, and he might be the one who is most excited to be there.
On a more serious note, Empire has posted the first sneak peek at the "Building a Cinematic Universe" featurette that will be on "The Avengers" DVD and Blu-ray. This snippet explores Samuel L. Jackson's place in the Marvel cinematic universe, and the importance of having him there.
"Samuel L. Jackson is a cinematic icon,"
Tom Hiddleston
said. "His voice is familiar to pretty much everyone who has ever watched a movie in the world." "The Avengers" is due out on DVD and Blu-ray on September 25.
What was your favorite part of the blooper reel? Tell us in the comments section below or on Facebook and Twitter.