"The Avengers 2" official release date announced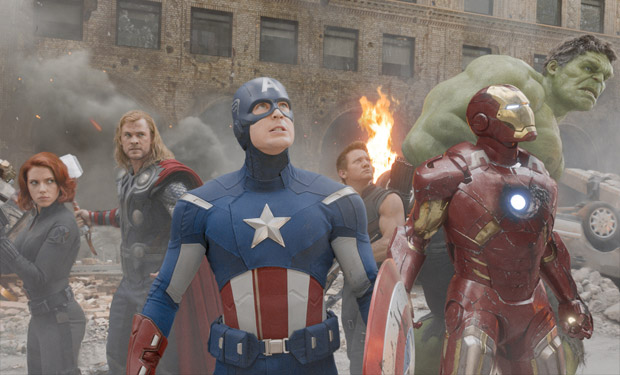 Posted by Terri Schwartz on
Hot off the news that Joss Whedon will return to direct "The Avengers 2," Marvel and Disney have announced the official release date for the upcoming sequel.
"The Avengers 2" will hit theaters on May 1, 2015, which is the date that most were assuming once it was learned that the film would definitely be released in three years. That opening weekend worked great for "The Avengers" when it was released earlier this year, as the ensemble Marvel superhero film went on to dominate the summer box office and make over $1.4 billion worldwide.
We don't know much about the plot of "The Avengers 2," but we can assume that it will bring together the characters of "Iron Man 3," "Thor: The Dark World," "Captain America: Winter Soldier" and "Guardians of the Galaxy," as well as any other extraneous characters introduced in Marvel One Shot films or in the planned ABC television series. Whedon has proved repeatedly in the past that he's great at juggling a large cast of characters, so he seems more than suited to the task of working with a larger group of superheroes.
Marvel is calling this film the "Untitled Marvel's Avengers Sequel," so it sounds like the movie won't end up being called "The Avengers 2." We'll be interested to see what they end up calling the film when it's announced farther down the road.
Here's the official press release sent out by Disney:
The Walt Disney Studios has announced a release date for Marvel Studios' sequel to the biggest Super Hero blockbuster and third highest grossing film of all time, Marvel's The Avengers. Joss Whedon returns to write and direct the UNTITLED MARVEL'S AVENGERS SEQUEL set for release May 1, 2015.
What are you most looking forward to about "The Avengers 2"? Tell us in the comments section below or on Facebook and Twitter.