You know what the worst thing in the world is? That all good things have to end. That dumb statement even applies to brilliant web series, like, for example, our Comedy Bang! Bang! companion series "Reggie Makes Music." Stop crying, pull yourself together, blow your nose, and we'll tell you all about this, the final installment of the webseries. The ultimate episode features the ultimate musical act: Tenacious D a.k.a. the stellar duo of Jack Black & Kyle Gass. That's right, you get to watch as Jack Black, Reggie Watts, and Kyle Gass grab their guitars and rock out to a spontaneous jam about the crazy life of rock & roll and no one will think you're a weirdo who likes to watch. That's worth drying your tears over, right? There's always something to look forward to.
Watch Tenacious D sing with Reggie and be sure to tune in to the final episode of Comedy Bang! Bang! when it airs on Friday at 10pm on IFC: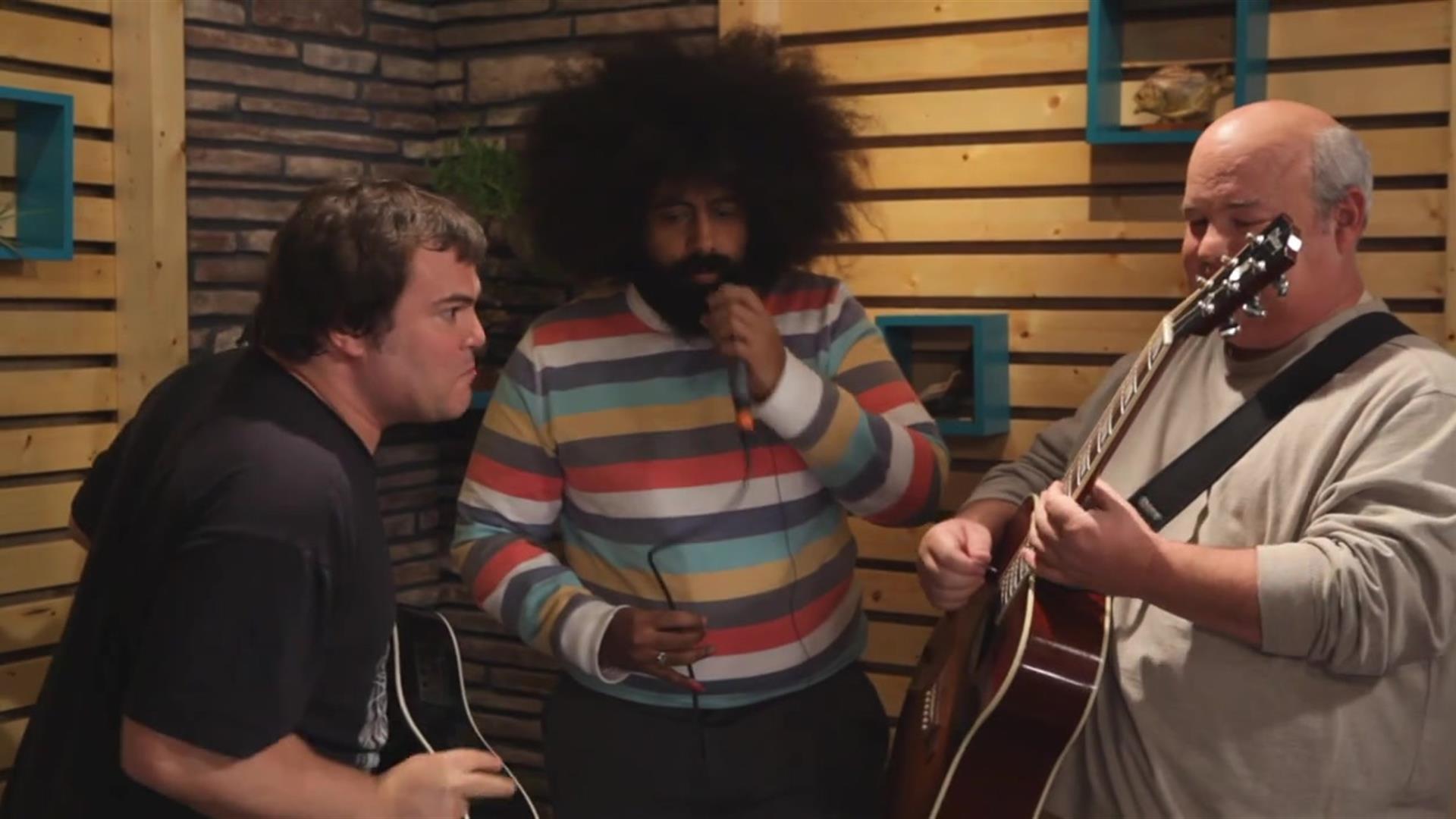 video player loading
.
.
.
Want the latest news from Comedy Bang! Bang!? Like them on Facebook and follow them on Twitter@comedybangbang and use the hashtag #cbbtv.
Comedy Bang! Bang! airs on IFC on Fridays at 10/9c