10 great comic moments from Tony Scott films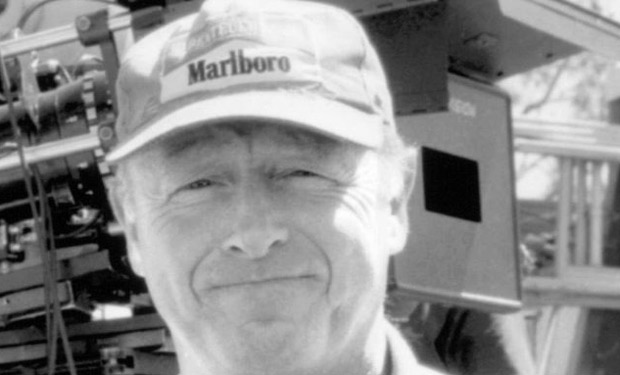 Posted by Andy Hunsaker on
Fun with badassery
Everybody enjoys seeing douchebags get what's coming to them – it's the crux of the successful action film. Bruce Willis' claim to fame at the time was being the funny guy thrown into a crazy action movie situation. As Hallenbeck, however, he was the world-weary asshole thrown into a crazy action movie situation. There's a fine line between archetypes and parodies, but "The Last Boy Scout" wasn't really a movie that cared about treading fine lines. Thus, we get a scene that could function as a mockery of action stars and their pat one-liners, but you just gotta love it anyway because it's awesome and funny.
---
Quentin Tarantino always helps things along
Most people go right to "Top Gun" when celebrating the Tony Scott filmography, but most real film nerds will tell you that "True Romance" is the crown jewel of his career. From a rough-edged script by Quentin Tarantino, Scott delivered us the wildly reckless whirlwind romance of Clarence and Alabama Worley as they get mixed up in some serious drug-running gangster stuff. He also gave us Gary Oldman as a crazy dreadlocked pimp named Drexl who seems to believe he's a black man.
---
"Pantomimes"
Perhaps Scott's most powerful scene is the darkly comic stand-off between Clarence's father Clifford (Dennis Hopper) and Blue Lou Boyle's enforcer Vincenzo Coccotti (Christopher Walken). It does that thing that Tarantino manages so well – blending drama and comedy, tragedy and laughter together in a truly messed up and relentlessly engaging way. Walken's often-imitated but never-duplicated delivery about the "pantomimes" of a liar, and Hopper's impossible "heroically racist" stand to avoid giving up his son's whereabouts is a fantastic scene, uncomfortably funny and stunningly strong – and the kicker being that Clifford's grand sacrifice is made useless when one of the goons finds the note on his fridge.
---
Oh yeah, and Brad Pitt is in it
No mention of the comedy of "True Romance" can be complete without making a special note of Dick Ritchie's stoner roommate Floyd, who is played with master thespian skill by the slightly famous Brad Pitt. Here he is being unhelpful to his roommate, but pleasantly helpful to the gangsters trying to kill his friends.
---
Silver Surfer in a nuclear submarine
"Crimson Tide" is a taut, claustrophobic thriller about frequent Tony Scott collaborators Gene Hackman and Denzel Washington butting heads over whether or not to launch nuclear warheads. That doesn't mean there wasn't room for a more ridiculous disagreement to escalate to fisticuffs – and who was the greater artist on Silver Surfer anyway? Listen, if you say Jack Kirby is the best, you're never going to be wrong.
---
What are your favorite Tony Scott movie moments? Tell us in the comments below or on Facebook and Twitter.