10 great comic moments from Tony Scott films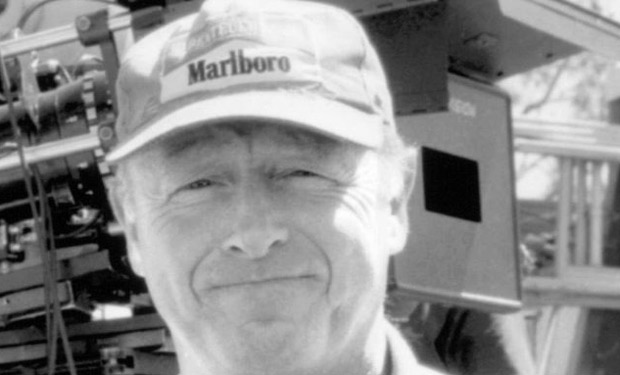 Posted by Andy Hunsaker on
The loss of Tony Scott shocked the entire entertainment industry, as he was one of the most renowned action directors of all time, with "Top Gun," "Spy Game," " Man on Fire," "Enemy of the State" and "The Taking of Pelham 123" under his belt. What's less emphasized is that he could also make his films all the more entertaining by capturing the comedy element as well – albeit in an aggressive, adrenaline-charged manner most of the time. While most retrospectives will show you his action achievements, here's a quick rundown of ten great comic moments from the films of the late, great Tony Scott.
---
Tom Cruise: Cockiest of the Cocky
In Scott's seminal high-octane jet-fighter flick "Top Gun," Tom Cruise played Maverick, the hotshot pilot who could pull off what nobody else could, and in the process, that smugly entertaining "goddammit, I don't want to like you, you cocky son of a bitch, but I do," persona of his made him a star. Here's Maverick showing up his teacher and eventual lover, Kelly McGillis, by bragging about his flying skills.
---
Top Bird
Did that impossible stunt that Mav was bragging about in the previous clip actually happen? Why, yes, Tony Scott gave us a bunch of awesome aerial intensity in order to build to a Polaroid and a middle finger. That's great bird service.
---
When Eddie Murphy was Eddie Murphy…
Young folks today might not quite understand why so many Eddie Murphy movies today are viewed with some level of wistful disappointment. Those of us in the know remember when Murphy was a whirlwind of frenetic, energetic comedy, and it's on great display in Scott's "Beverly Hills Cop II." Watch here as he power-bluffs some criminals into confusion and mistrust.
---
…He could still step back and let Gilbert Gottfried have a scene
Murphy's Axel Foley was a pre-eminent con artist, constantly tricking people and getting mixed up in shenanigans as a result. So here he is playing the straight man to Gilbert Gottfried's ridiculous loud-mouthed office schlub.
---
The bleakest of action-comedies
When you went to see "Beverly Hills Cop II," you knew you were getting something that was predominantly a comedy, as that was Murphy's stock in trade. However, in 1991, you weren't sure what you were going to get with Scott's "The Last Boy Scout." Bruce Willis cut his teeth being a comic goofball on "Moonlighting," but he'd skyrocketed to fame as the down-on-his-luck John McClane in "Die Hard," so he was the action movie superstar. Damon Wayans had just hit it big with "In Living Color," and he was straight-up comedy. No one quite expected something as dark and foul-mouthed as this film about a miserable alcoholic detective named Joe Hallenbeck and a coked up washout quarterback named Jimmy Dix trying to avenge Stripper Halle Berry's death. And yet, it was one of the funniest films Tony Scott ever made.
---