Sam Raimi says "Evil Dead" remake is "really bloody"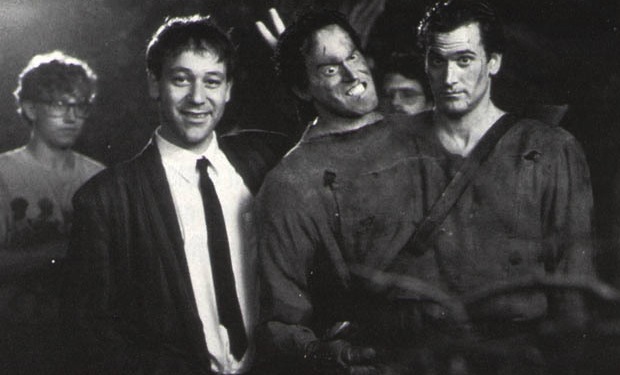 Posted by Terri Schwartz on
"Evil Dead" might be a remake of the 1981 cult classic, but it's one that original director Sam Raimi is very, very excited about.
"It's really bloody. It's so bloody, it will make your head spin," Raimi said in an interview with Collider. "I've seen almost all the dailies and they're really going for it. It's gonna be grisly and intense and non-stop."
When asked if that means the movie will be rated R, Raimi responded, "Definitely R. Maybe worse." It's hard to believe that "Evil Dead" could get any more "grisly" than the original film, but Raimi seems to believe that this version is enhanced in every way from the one he created back in 1981.
"I always thought that 'Evil Dead' was a little campfire story that you tell at a camp to kids to scare them at night. But, I don't think anybody thought it was a beautifully produced, theatrical experience," he said. "I always thought it could be done in a big screen movie type way that was really high quality with photographic effects. … I thought it would be fun and, in fact, it has turned out to be a tremendous amount of fun because it's like an old melody that you write and you've brought in this really great, cool, young, hip jazz musician, and he's riffing on it and showing you places it could go that you never dreamed. It's very exciting for me."
Raimi's excitement for the film echoes what we've heard Bruce Campbell say about it as well. In an interview a week ago, Campbell promised that the remake would be "fabulous."
"We're really excited and really behind it, [but] it's going to take a bit to get the 'Evil Dead' fans behind it. We know we've pissed a lot of them off," he said. "We appreciate that and we appreciate their anger and their zeal, but the only thing we want to impress upon them is that we didn't screw it up. This is going to be just as memorable as [the original] 'Evil Dead' without being the same movie."
"Evil Dead" is due in theaters on April 12.
Do Raimi and Campbell's stamps of approval make you more excited for "Evil Dead," or are you still on the fence? Tell us in the comments section below or on Facebook and Twitter.