Robert Pattinson cast as Lawrence of Arabia in new Werner Herzog movie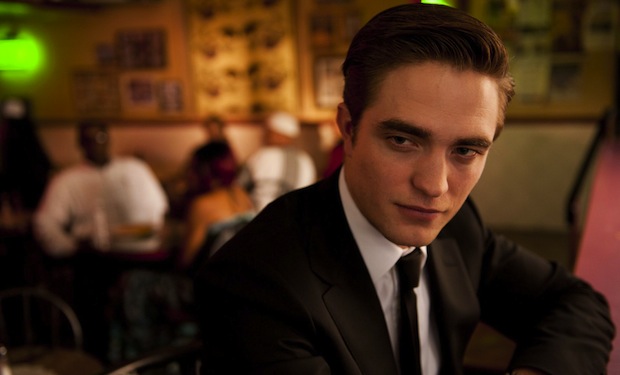 Posted by Terri Schwartz on
Say what you will about "The Twilight Saga," but leading man Robert Pattinson seems to have got some serious staying power. In addition to working with David Cronenberg in this week's "Cosmopolis," he's also been tapped to play Lawrence of Arabia in Werner Herzog's upcoming "Queen of the Desert." So keep making those sparkly vampire jokes, because the only one laughing is RPattz.
Pattinson will fill the shoes famously worn by Peter O'Toole in "Lawrence of Arabia." Variety reports he'll star as T.E. Lawrence in the Herzog movie, which centers around English writer Gertrude Bell. Naomi Watts has been tapped to play Bell in the film.
"Queen of the Desert" centers around Bell's journeys in the Middle East at the turn of the 20th century. She and Lawrence were close friends, and played influential roles in the histories of Jordan and Iraq. It sounds like Pattinson will be taking a back seat but still prominent role in this film.
Production on "Queen of the Desert" is set to start in the fall.
Unlike his "Twilight" costars, Pattinson has avoided filming blockbusters outside "The Twilight Saga." He started his career in indies after he shot to fame in "Harry Potter and the Goblet of Fire," and likely didn't realize he was shifting gears with "Twilight" until after filming wrapped. Since, he's starred in the romantic drama "Remember Me," Francis Lawrence's "Water for Elephants" and the sexy drama "Bel Ami."
Pattinson's career path post-"Twilight" has been especially interesting. "Cosmopolis" will be a decided change for fans used to seeing the British actor as Edward Cullen, and it doesn't seem like Pattinson is going back to the romantic genre any time soon. He's leading the thriller "Mission: Blacklist" which is about the hunt for Saddam Hussein, and also starring opposite Guy Pearce in the Austalia-set drama "The Rover."
This Herzog news is the biggest of his career, which is impressive considering Pattinson has made a name for himself as one of the world's biggest young adult heartthrobs. Now we're just waiting to be blown away by his acting abilities so we can see what all these big name Hollywood directors are seeing in him.
Do you think Pattinson will do a good job playing Lawrence? Tell us in the comments section below or on Facebook and Twitter.