Robert Downey Jr. injured on the set of "Iron Man 3"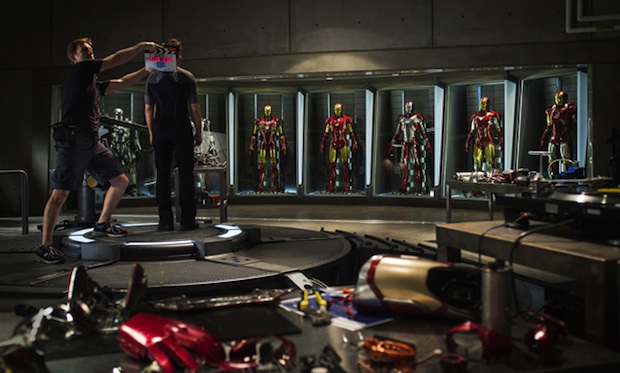 Posted by Terri Schwartz on
During the filming of "Iron Man 3," Robert Downey Jr. has reportedly sustained an ankle injury major enough to halt production on the movie for the time being.
Disney announced the news, releasing an official statement about the incident though not specifying the details surrounding or extent of the accident. Filming is currently taking place in Wilmington, North Carolina, but it will stop until Downey has recovered enough for it to continue.
"Robert Downey Jr. sustained an ankle injury on the set of Iron Man 3 in Wilmington, North Carolina while performing a stunt. There will be a short delay in the production schedule while he recuperates," the statement reads.
We highly doubt this will be significant enough to affect the May 3, 2013 release date of "Iron Man 3." If anything, director Shane Black will just have to go into crunch time once the movie enters post-production.
In addition to RDJ, "Iron Man 3" stars Gwyneth Paltrow, Don Cheadle, Jon Favreau, Ben Kingsley, Rebecca Hall, Guy Pearce and Ashley Hamilton. The story is based on Warren Ellis's "Iron Man" comic book series "Extremis." Pearce's Aldrich Killian looks to be the movie's big bad as a co-creator of the Extremis serum, which creates a new breed of supersoldier. He and partner Maya Hansen, played by Hall, opt to place the serum in the hands of terrorists and set them up against Iron Man in order to prove the strength of Extremis. It was announced at San Diego Comic-Con that Kingsley will be playing The Mandarin.
Post your well-wishes for Downey in the comments section below or on Facebook and Twitter.