"Raiders of the Lost Ark" getting IMAX re-release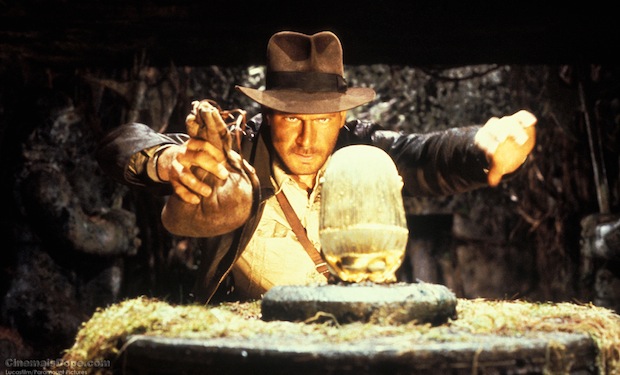 Posted by Terri Schwartz on
"Raiders of the Lost Ark" is going to be headed to a 70mm IMAX theater near you come September.
In anticipation of the release of "The Complete Indiana Jones Blu-ray Collection" on September 18, the first film in the series is getting the IMAX treatment, ScreenCrush reports. The movie will be released in select theaters around the country on September 7 and continue to run through September 13. No word yet on which specific theaters will be screening the film, but they will likely be announced in the coming days.
If you're worried that the IMAX release will be some sort of gimmick, don't be. Director Steven Spielberg personally supervised the conversion from 35mm to 70mm — and that's it.
"It's the only marked contrast we have to the generations that are seeing our movies on phones and hand-held platforms," Spielberg told The Los Angeles Times. "It's a complete relief to be able to see a film that many people have just experienced on a palm-sized platform technology, suddenly hurled at that them on an Imax-sized screen."
Hopefully this will lead to all four "Jones" films getting the IMAX treatment, though we might have to wait a few more years for that. We can imagine these screenings selling out fast, so it would make sense that the next three films would do just as well. Even if that is too much work, we'd settle for only "The Last Crusade" being converted for the big(ger) screen. Some sacrifices must be made for the greater good.
Will you catch "Raiders of the Lost Ark" in IMAX next month? Tell us in the comments section below or on Facebook and Twitter.