"Prometheus" sequel due out in 2014 or 2015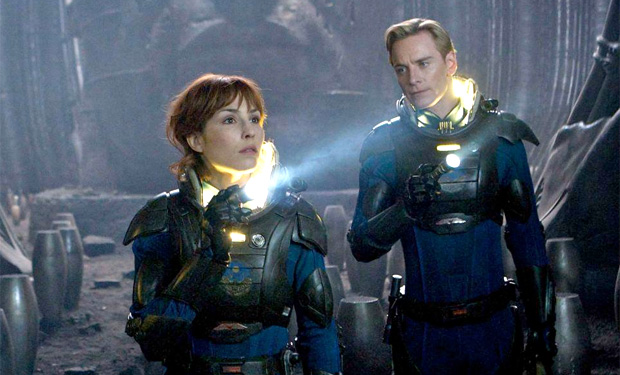 Posted by Terri Schwartz on
Ridley Scott's "Prometheus" might not have been the biggest hit of the summer, but it certainly was one of the most intriguing ones. That's why it shouldn't come as much of a surprise that 20th Century Fox is putting a sequel to the sci-film high up on their priority list.
The Hollywood Reporter confirmed the news in its recap of the summer blockbusters that are getting sequels from their respective studios. Apparently Fox is planning to turn the "Alien" spin-off into its own franchise.
Noomi Rapace and Michael Fassbender are both signed onto the project, which makes sense because spoiler! they were the only two characters to survive the first film. Hopefully "Prometheus 2" or whatever it ends up being called will explain how the friendly critter born at the end of the first film made it to LV-426, the planet where "Alien" takes place. And, you know, any of these questions:
Fox is currently looking for writers to pen the script for a sequel because Damon Lindelof, who did extensive rewrites on the first movie, might not be available. Maybe he would still be able to come in later on in the development process and offer some insights, though. At least the studio and Scott seem excited about the prospect of a sequel.
"Ridley is incredibly excited about the movie, but we have to get it right. We can't rush it," Fox president of production Emma Watts told THR.
A sequel would hit theaters in 2014 or 2015.
Are you looking forward to a "Prometheus" sequel? Tell us in the comments section below or on Facebook and Twitter.