"Prometheus" deleted footage shows alternate special effects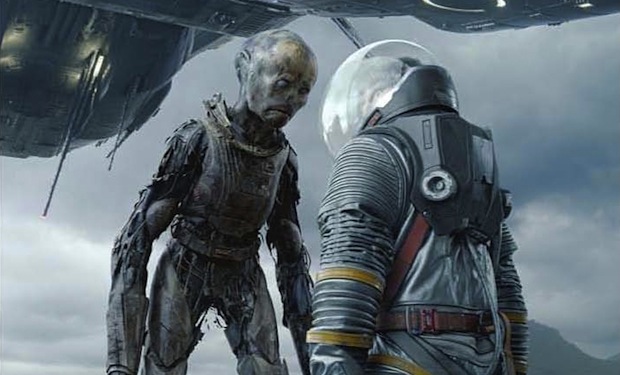 Posted by Terri Schwartz on
Despite whatever qualms you might have with the final cut of "Prometheus," it's hard to deny the fact that the special effects were top notch. Ridley Scott put in a lot of effort to make sure the alien and mutant creatures shown in his "Alien" prequel were as effective as possible, and it shows. But did you know that he actually came up with numerous variations of some of his creatures to see which would work best?
Neither did we until the new issue of Cinefex (via Bleeding Cool and /Film) alerted us to a CGI version of Fifield's undead character. In the film, the make-up team created used practical effects to transform Sean Harris into the mutant creature created by contact with the black goo, but a CGI version was also created incase the practical one didn't work.
"To mutate Fifield beyond what was possible using practical makeup effects, Weta Digital generated a digital character with elongated limbs and an engorged, transluscent head, incorporating a semblance of Harris' face," the magazine says. "Scott filmed the sequence both with the actor in makeup and without, providing clean plates that would allow for the insertion of the digital character. The final cut featured mostly makeup effects, which Weta enhanced with digital wire removal, bullet hits, and one shot of the digital creature's body blended to the actor."
Rumor has it that the release of these images means that Fox will include some more special effects featurettes on the "Prometheus" DVD and Blu-ray, which are due out on October 11.
Which version do you prefer? Tell us in the comments section below or on Facebook and Twitter.