Exclusive premiere: Wild Cub "Jonti"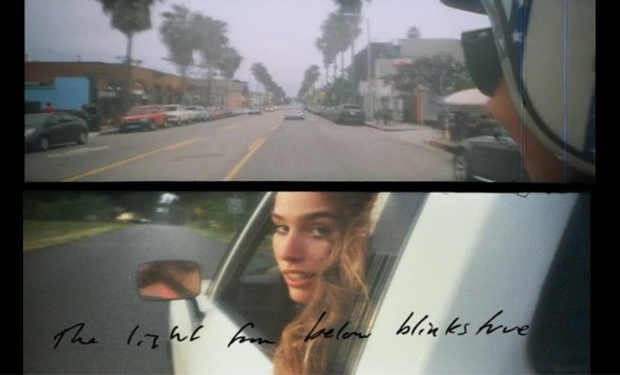 Posted by Brandon Kim on
If summer is all about shaking off seclusion for endless poolside possibilities, Daisy Dukes and the wind in your hair, then Wild Cub's "Jonti" captures it with the clarity reminiscent of those quiet moments when you're alone at night driving with your window down, listening to a song that suddenly seems written just for you. It's also got this irresistible, faintly "December, 1963 (Oh, What a Night)," thing going on during the chorus, as singer/songwriter Keegan DeWitt professes, "I see it now, it's brighter when the lights are out."
The video directed by Chad Hartigan with photos by Anna Ottum, was shot (in NY, LA & Portland) with a Lomokino camera from over 3000 individual cropped frames. DeWitt is also a film composer, who scored last year's "Cold Weather" that premiered at SXSW and happens to be currently scoring a film for Hartigan called "This Is Martin Bonner" (starring Richmond Arquette, whom you may not immediately recognize, but is in almost every David Fincher movie ever made).
This Nashville group's core is DeWitt and multi-instrumentalist Jeremy Bullock, both of whom have been around a while, even touring together previously under DeWitt's name. Their debut album as Wild Cub, called "Youth," releases today via Big Light Recordings.
video player loading
.
.
.
Upcoming Tour Dates:
TUE 14 AUGUST – Pianos New York, NY, US
FRI 24 AUGUST – Unknown venue Florence, AL, US
SAT 25 AUGUST – High Watt Nashville, TN, US
MON 10 SEPTEMBER – The Mercy Lounge Nashville, TN, US
SAT 6 OCTOBER/SUN 7 OCTOBER – Soundland 2012 Nashville, TN, US
THU 18 OCTOBER – Arlene's Grocery New York, NY, US


Do you see it now? Let us know in the comments below or on Twitter or Facebook!