Oh shit: R. Kelly's Trapped in the Closet: The Next Installment is coming soon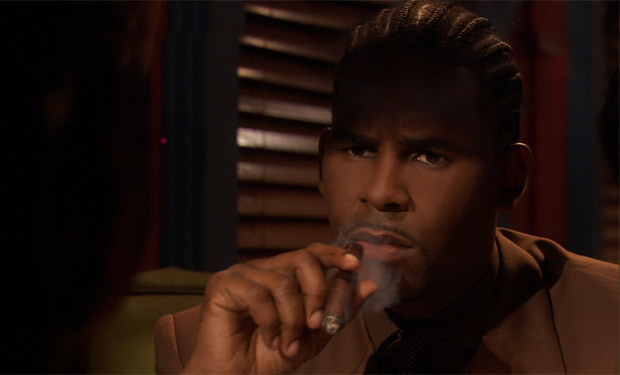 Posted by Melissa Locker on
R. Kelly's sprawling hip hopera Trapped in the Closet is coming back to IFC and we couldn't be more excited. The Trapped in the Closet saga began life as a five-part song on R. Kelly's 2005 album "TP3. Reloaded" and soon spread to the world through a series of musically-driven endearingly odd and downright entertaining chapters. While there have already been 22 chapters of the seemingly never-ending saga, when it comes to R. Kelly and his quirky cast of characters, too much is never enough.
The premiere chapters were a suspenseful, mysterious, humorous and dramatic story, packed with cliffhangers and unexpected twists and turns. Now, Sylvester (played by R. Kelly), Rufus, Cathy, Gwendolyn, Bridget, Big Man, Rosie the Nosy Neighbor, Twan and Pimp Lucius are back! This year, the crew reunites on IFC in the next installments of R. Kelly's continuing saga about a group of characters interconnected by sexual exploits, little people and a mysterious package. As we said, it's a story that has already spanned 22 chapters, and we'll confess it can be a little bit confusing at times, this just adds to its mystique and wonder. But, if you're a stickler for storyline, don't worry, when the show returns to IFC, R. Kelly will have plenty of opportunities to untangle the narrative — or complicate it even more.
Trapped in the Closet: The Next Installment hits IFC's air this fall.
video player loading
.
.
.
Want the latest news from IFC? Like us on Facebook and follow us on Twitter @ifctv.
Trapped in the Closet returns to IFC this fall