"Ninja Turtles" co-creator Kevin Eastman explains reasons for movie's delay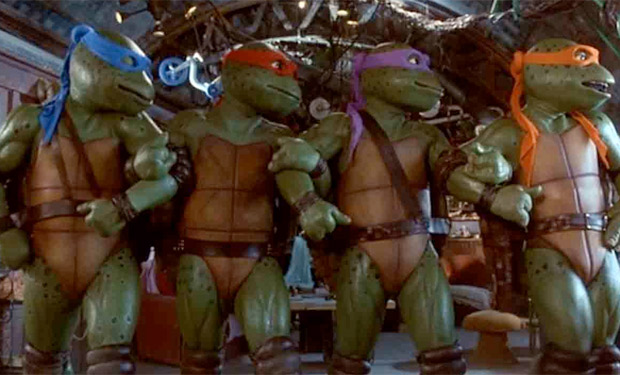 Posted by Terri Schwartz on
It turns out that Michael Bay and Jonathan Liebesman's planned "Ninja Turtles" movie wasn't pushed back five months because fans were rebelling against the idea of the titular turtles no longer being teenage or mutant. Or at least, it wasn't entirely because of that.
"Teenage Mutant Ninja Turtles" co-creator Kevin Eastman recently spoke with Comic Book Resources and explained that there were two other major factors in the decision-making process.
"Essentially they pushed it back for two reasons: One is the director, Jonathan Liebesman, wanted to make sure he could do the effects to the level he wants them at, and the fight scenes to the way they should be," he said. "Also, their release date is almost exactly on the 30th anniversary. May 5, 1984 is when the first Turtles comic came out. May 16, 2014, is almost exactly 30 years after. So basically it's an anniversary movie now."
Eastman went on to say that he thinks this iteration of "Ninja Turtles" — which features the pizza-loving creatures as aliens instead of mutant turtles — will be great, despite all the doubters out there.
"I talked to [producer] Scott Mednick yesterday, and he's seen the most recent 50 [script] pages and said it's as good as the last version — they've really knocked it out of the park," he said. "I've seen a chunk of it, and it's going to be a great movie, despite what everybody thinks."
Last month, we found out the movie would involve familiar characters and locations like Krang, Bebop, Rocksteady and the Technodrome. We also were treated for a synopsis for the upcoming movie.
"After their planet's destruction, four turtle-like alien warriors and their master come to Earth, where they join forces with reporter April O'Neil to prevent the extradimensional conqueror Krang from enslaving the human race," the synopsis reads.
"Ninja Turtles" is currently due out in theaters on May 2014.
Do you believe Eastman's assessment of "Ninja Turtles"? Tell us in the comments section below or on Facebook and Twitter.