Mickey Rourke negotiating a return for "Sin City 2"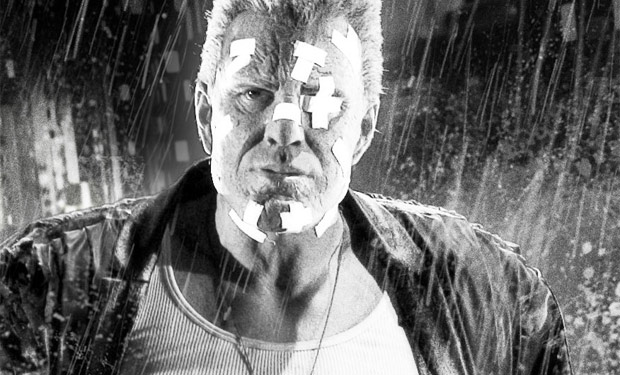 Posted by Terri Schwartz on
After expressing interest in returning to the "Sin City" franchise, Mickey Rourke is finally negotiating his role in "Sin City: A Dame To Kill For."
Deadline broke the news, and it took long enough. It was back in April that we first heard that Rourke would be interested in round two.
He will reprise his role as Marv in the film, which takes place prior to the events of "Sin City." That explains how Rourke is back for a second go, since his character died in the first film.
Rourke has shown interest in the past of returning to the film series that helped revitalize his career.
"It depends. It depends on how bad they want me. You feel me?" he told ComingSoon.net last year. "I did [like the character], but I'm claustrophobic, so the the hours of makeup — You have to keep it on for about 13 or 14 hours a day. It's latex and glue and that stuff that gets my eyes all red."
When MTV News caught up with director Robert Rodriguez in April, he said that Rourke as well as Clive Owen and Rosario Dawson are interested in reprising their roles in the upcoming follow-up film.
"We haven't done any casting yet, except for the people who we know are already in it and returning. 'A Dame to Kill For,' all those people come back. I just had lunch with Mickey this weekend. He's all excited to come back, but he's probably the first one," Rodriguez said. "I saw Rosario too. I ran into her for something else, and she's pumped. They've always been excited about doing another one, so that will be fun."
Are you glad Rourke is back for "Sin City 2"? Tell us in the comments section below or on Facebook and Twitter.