Vanessa Hudgens joins the cast of "Machete Kills"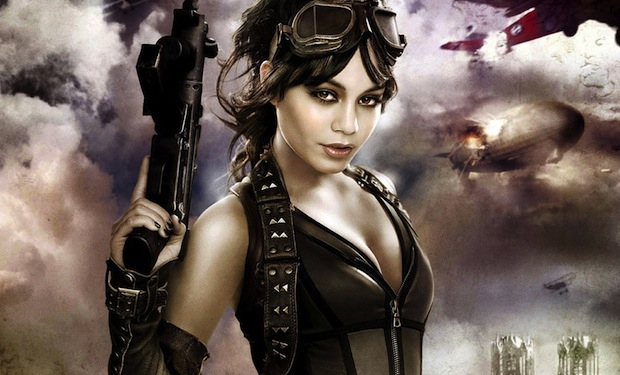 Posted by Terri Schwartz on
Say what you will about Robert Rodriguez, but the man sure knows how to assemble a cast.
After bringing together an eclectic bunch including Lady Gaga and Charlie Sheen, it's been announced that Vanessa Hudgens has joined the cast of "Machete Kills." The official website for the "Sucker Punch" star broke the news, adding that she'll be playing the character Cereza. Expect a sexy character poster to head our way soon.
Rodriguez has definitely stepped casting up a notch from "Machete Kills'" predecessor, "Machete." In addition to the three previously mentioned stars, Mel Gibson, Sofia Vergara, Alexa Vega, Cuba Gooding Jr., Edward James Olmos, Amber Heard, Zoe Saldana and Demian Bechir have joined the cast. That's not to mention returning stars Michelle Rodriguez, Jessica Alba and — of course — Danny Trejo.
Filming is currently underway for this flick, but we have a feeling Rodriguez isn't done casting the cameos and small roles yet. Who knows, maybe Lindsey Lohan will even find a way to return in this installment. We wouldn't put it past Rodriguez.
In "Machete Kills," the U.S. government recruits Machete (Trejo) to stop an arms dealer (Gibson) from launching a deadly weapon. No word yet on what role Hudgens' character plays in the movie, but we'd love to see her living on the dark side of the law. After all, we're too used to seeing the former "High School Musical" star as a goody two-shoes.
Do you think Hudgens is a good addition to the cast? Tell us in the comments section below or on Facebook and Twitter.