"Kick-Ass 2" gets an official release date and two new cast members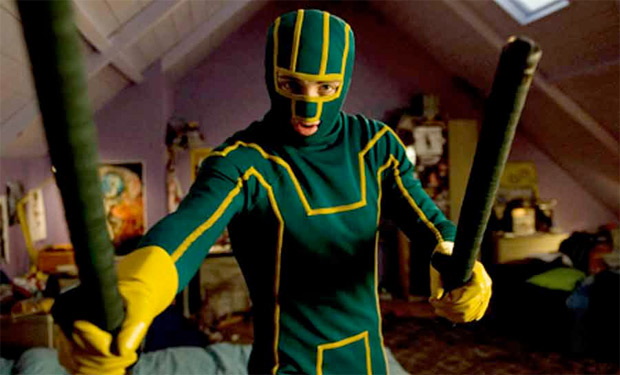 Posted by Terri Schwartz on
It's official: "Kick-Ass 2" is coming to theaters near you on June 28, 2013.
That's pretty much what we were expecting based on the summer 2013 release date we've been hearing about in recent weeks. Variety's Josh Dickey tweeted the news about the premiere date, which was later confirmed by Universal. The follow-up to 2010's "Kick-Ass" is due to start filming soon based on reports close to the production, and an array of actors have been lining up to get in on the action.
John Leguizamo has come on board as Javier, one of Red Mist's boyguards, and Donald Faison is in talks to play Doctor Gravity, and now two more actors have joined the cast. Deadline is reporting that Morris Chestnut and Robert Emms have come on board to join with the side of good.
Chestnut will play Hit-Girl's guardian, a role Deadline is calling a "strong" part. It's unclear if Chestnut will be replacing Omari Hardwick's character from "Kick-Ass," who ended the film as her guardian. Since there will be a time jump in "Kick-Ass 2" and Hit-Girl will be several years older, there's a good chance Chestnut will be playing a new character entirely.
Emms, on the other hand, is playing one of Kick-Ass's allies in his war against Red Mist The Motherf–ker. He'll portray Insect Man, a police officer who joins up with Kick-Ass's crew, Justice Forever.
In addition to these four newcomers, "Kick-Ass 2" will mark the return of Aaron Johnson, Chloe Moretz, Christopher Mintz-Plasse, Nicolas Cage, Lyndsy Fonseca and Yancy Butler. The new film will be directed by Jeff Wadlow and produced by Matthew Vaughn.
What are you most looking forward to about "Kick-Ass 2"? Tell us in the comments section below or on Facebook and Twitter.