Keira Knightley to play leading lady in "Jack Ryan"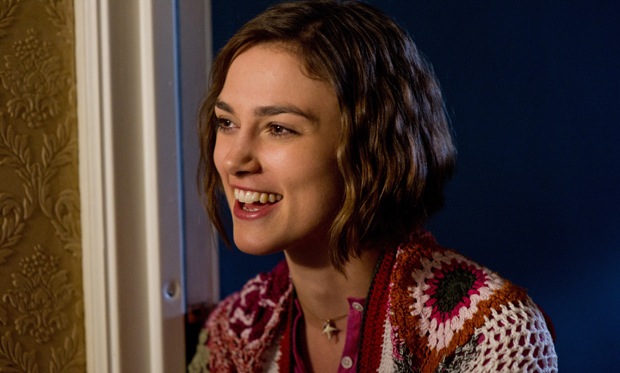 Posted by Terri Schwartz on
Keira Knightley is ready to board her next big film franchise.
The Hollywood Reporter has learned that Knightley is in negotiations for the female lead in Paramount's upcoming untitled "Jack Ryan" thriller, beating out stars like Evangeline Lilly and Felicity Jones for the part. This is a big win for Knightley, who has taken a break from big blockbuster films since "Pirates of the Caribbean: At World's End" wrapped.
Since, Knightley has largely focused on period pieces and indie films, but we're glad to see the 27-year-old dive back into the big leagues. She'll be starring opposite Chris Pine and Kenneth Branagh in the upcoming prequel to Tom Clancy's Jack Ryan series, with Branagh also serving as director.
The plot of this film, which is currently being called "Jack Ryan," follows the titular hero (Pine), an ex-Marine and Moscow-based financial analyst, as he discovers that his employer plans to finance a terrorist attack intended to destroy the United States' economy. He then takes on the dangerous task of preventing the attack from going off, thereby protecting American and his wife (Knightley).
This is hardly the first time Jack Ryan has graced the big screen, though the character has never managed to work as a franchise. He has been the center of novel-to-screen adaptations like "The Hunt for Red October," "Patriot Games," "Clear and Present Danger" and "The Sum of All Fears," and has been played by actors like Alec Baldwin, Harrison Ford and Ben Affleck. Maybe the fourth time will be the charm in this situation.
Producer Mace Neufeld previously teased to ComingSoon.net how this movie will fit in Ryan's world.
"We pick him up when he's on Wall Street," he said. "The Jack Ryan movies have never been action films. They're kind of 'thinking man's thrillers.' Jack is referred to as a 'water-walker' because of his ability to jump ahead to conclusions. That's very big in all the Jack Ryan films and that's how we want to portray him. He's a teacher. He's a historian. He's a linguist. And he's really smart."
"Jack Ryan" goes into production next month.
Are you looking forward to this take on Jack Ryan? Tell us in the comments section below or on Facebook and Twitter.