Kathryn Bigelow's Bin Laden-hunt "Zero Dark Thirty" releases first trailer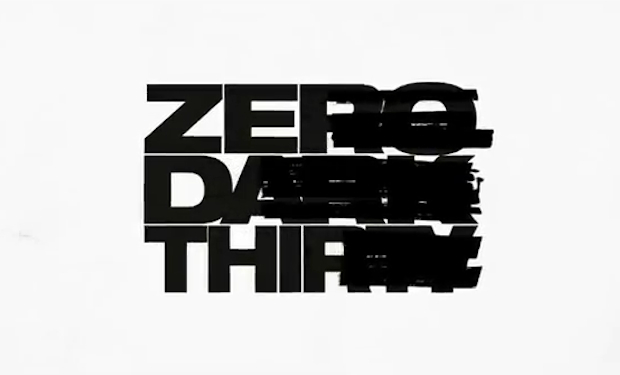 Posted by Terri Schwartz on
Ever since Kathryn Bigelow became the first woman to win the Best Director Oscar for her 2009 film "The Hurt Locker," we've been dying to see what she'd come out with next. When we heard that it would be a project detailing the hunt for Osama Bin Laden after the attacks on September 11, 2001, we were even more intrigued… especially when Bin Laden was then killed on May 2, 2011.
Now we finally have a trailer for "Zero Dark Thirty," which Bigelow and her frequent collaborator Mark Boal have been developing for years. Though it doesn't give us a good look at the talent involved with the project, it is a great tease for the subject of the movie.
"Zero Dark Thirty" tells the story of the Navy SEAL mission to find Bin Laden that was successfully completed after a decade by SEAL Team 6. Obviously we know how this story ends, but we're really looking forward to seeing an inside look into one of the momentous events of the past decade.
Bigelow and Boal chatted with Entertainment Weekly recently about upcoming movie and what attracted them to the project. The lengthy article hits on numerous points, like Boal's claim that it has no political agenda and his search with Bigelow for the "untold story."
"The minute we heard the news that Osama bin Laden had been killed, what we had been working on became history. As interesting a story as that would have been to tell, the news re-directed our entire efforts. It changed the movie idea forever," Bigelow said.
She continued, "It's a thriller, it's a drama, it's a mystery, it's historical, it's one of the great stories of our time. It traces the anatomy of the decade long hunt for the world's most wanted man… This is an amazing story about the triumph of will, dedication, and duty. [It's] about the real life heroes in the intelligence community who worked behind the scenes day and night on what was perhaps the toughest assignment of their lives. As such, it's a story that needs to be told respectfully."
"Zero Dark Thirty" is due out in theaters on December 19. It stars Jessica Chastain, Chris Pratt and Joel Edgerton.
What did you think of this trailer for "Zero Dark Thirty"? Tell us in the comments section below or on Facebook and Twitter.