Kat Dennings to return in "Thor: The Dark World"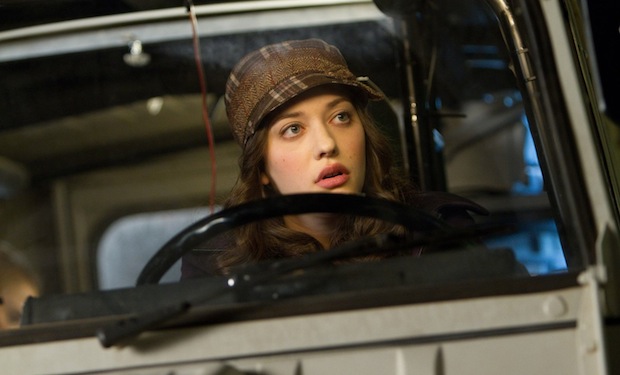 Posted by Terri Schwartz on
It took so long for Kat Dennings to be confirmed as a returning star in "Thor: The Dark World" that we almost didn't think it would happen. But now, months after the announcement of a "Thor" sequel, we finally have learned that Dennings will be returning to the Marvel superhero series.
Deadline has the news, which confirms that the "2 Broke Girls" star has made room in her schedule for the forthcoming Alan Taylor-directed movie. The trade also says that her character, Darcy Lewis, looks to have an "expanded role" in this project. Maybe that was part of the reason for Dennings' hold out, as Darcy didn't have much to do in the first film beyond just be Natalie Portman's funny sidekick.
With "Thor: The Dark World" heading to realms beyond Earth and Asgard, we hope that Dennings gets to make the trip with them. She was largely out of the action in "Thor," but Dennings has proved that she's good enough to handle a bigger part. While we don't expect her to be wielding Mjolnir against a pack of Dark Elves, she and Portman's Jane Foster could at least be better allies for Thor than they were the first time around.
"Thor: The Dark World" is due in theaters on November 15, 2013. It stars Chris Hemsworth, Hiddleston, Christopher Eccleston, Natalie Portman, Anthony Hopkins, Zachary Levi, Alice Krige and Idris Elba. The film will follow the plot line of Thor's confrontation with Malekith the Accursed and the Dark Elves of Svartalfheim made popular by the comic books.
Are you glad Dennings is back for "Thor: The Dark World"? Tell us in the comments section below or on Facebook and Twitter.